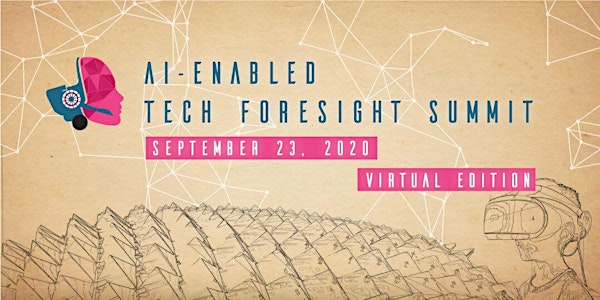 Virtual AI Summit 2020
AI-enabled Tech Foresight Summit 2020. Not able to be on-site in Berlin? Then join our event via live stream on September 23, 2020.
Refund Policy
Refunds up to 7 days before event
About this event
Everyone is talking about it - but what is actually possible in AI-driven tech foresight? How can we adapt to the shifting realities brought on by emerging technologies and discover how others are responding to the disruptive technological change?
In this context, the rise of artificial intelligence (AI) is of particular importance and creates new opportunities at the interface between methodology and practice. Together we want to shed light on the questions: What has happened in the last one and a half years with regard to AI-enabled corporate tech foresight? What (new) approaches have been developed? And where are we moving towards?
The Summit by ITONICS & Rohrbeck Heger revolves around the topic of AI-driven technology foresight - from state of the art and experiences to insights into the latest fields of application, tools, and research results.
Learn from industry best practices, get inspired by leading thinkers, and exchange ideas with industry peers. The interactive format of the Summit gives you plenty of freedom to network.
All information about the event including agenda and speaker line-up can be found on our website: www.itonics-innovation.com/ai-summit-2020