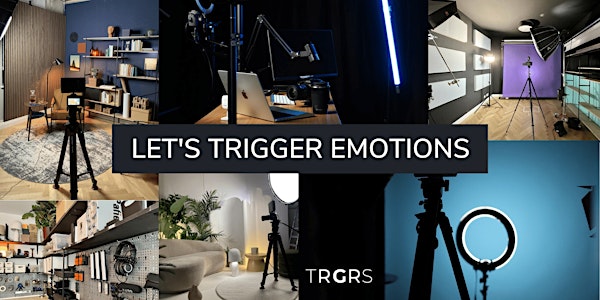 Video and audio content creation. THURSDAYS @TRGRS
You write, you shoot, you act? Let's mingle. Aspiring creator, beginner, professional, superstar level? All welcome. Drinks and studio tour
When and where
Location
TRGRS UG Schumannstraße 14B 10117 Berlin Germany
About this event
Hi,
We are TRGRS, a community powered content production agency and studios.
After careful examination of that first sentence, you've probably come to the conclusion that growing a community is quite a major thing for us and that sounds very selfish. It does not tell you why you should show up. So, let's develop.
Before TRGRS, we were content creators in need of a few things.
- People to work with.
- Somewhere to shoot content .
- Information.
- Gigs.
It wasn't around so we made it for ourselves. Ah shoot.. that sounds selfish too. Ok hold on. Getting there.
We created a really cool space to work from, looked for gigs, hired people for those gigs and thought: Why don't we open this up. There must be others looking for this.
So , We are
- Still looking people to work with (and hire, wink wink)
- Making our truly awesome space available for rentals.
- Interviewing people that know their stuff and share the knowledge
- Making creative and impactful content for our clients and ourselves.
If you'd like to come and take a look at our studios, meet cool and talented people, show us your work or learn about content creation, then show up! We're getting psyched over here and hope you are, too!
If you have any questions, never hesitate to contact us. this@trgrs.me
p.s. Drinks are on us!
www.trgrs.me