Dieses Event ist beendet.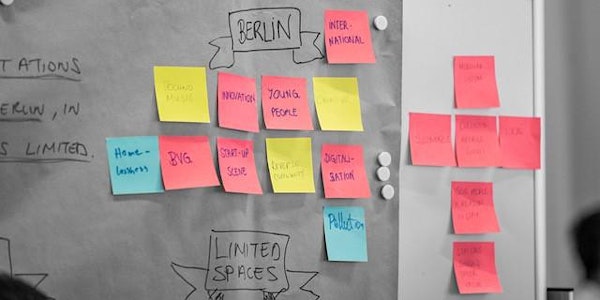 Validated Learning Workshop
Is there a structured way to decide about priorities? Yes it is! It is called Validated Learning.
Zu diesem Event
Workshop details
Validated Learning means using your startup or innovation idea as an opportunity to learn, and to do this in a structured way. Validated Learning can also help you to see progress, even though you don't have financial metrics yet.
In this workshop you will learn what Validated Learning is and how to use it. You will be able to try it on a Mural whiteboard for yourself and as a team.
You have two options: Use a case that is offered to you and learn how to apply Validated Learning for this specific case. Or you can bring your own idea and apply Validated Learning to your startup or innovation project.
What you take from this workshop
As an employee or intrapreneur, you could find helpful inspiration for your next innovation project. As a founder, you may learn a new method of seeing and validating your startup idea and business model.
In this workshop, you will be using:
Value Proposition Canvas
Lean Canvas
Test Cards
You will learn:
What Validated Learning means
How assumptions could be used to learn about your customers and market
How to make priorities
An overview of easy-to-use prototyping and testing tools
Register until May 10th
Register now via Eventbrite. A link to the video conference will be sent to you via email at the day of the event.
To enable discussions and breakout groups, the number of participants is limited to 20.
Important: The language of this education event is German! Yet, all the slides and whiteboard are in English. So as a Non-German speaker you may find this event helpful. A basic understanding of German language would be a plus.
Facilitator
The facilitator of this educational event will be Christian. He is an experienced trainer and startup coach, working in entrepreneurship education at Berlin School of Economics and Law. You can contact him via christian.klang@hwr-berlin.de.