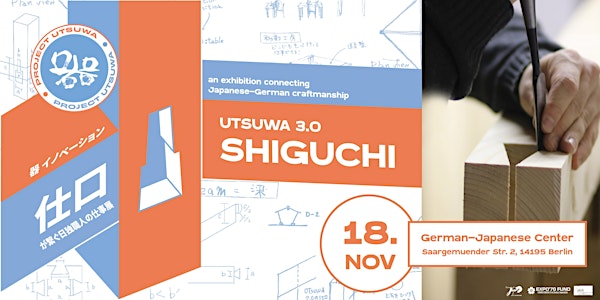 UTSUWA 3.0 -SHIGUCHI- (18th.Nov.)
The UTSUWA project realizes architecture and space design in Germany, incorporating the traditional skills of Japanese building craftsmen.
When and where
Location
ベルリン日独センター Saargemünder Straße 2 14195 Berlin Germany
About this event
What is UTSUWA
UTSUWA 3.0 is developed by Japanese and German craftsmen working together based on the Japanese-style room, will provide German with a completely new space design.
About the event
An assembled Japanese-style room prototype, which utilises a new finishing technology developed mainly by German and Japanese architects and woodworkers, will be constructed at the venue.
Visitors can learn first-hand about German and Japanese carpentry techniques.
In addition to the prototype assembly workshop, a participatory workshop will also be held at the venue, where visitors can learn about traditional Japanese techniques and finishing techniques.
SHIGUCHI?
The structure of the joints between two or more pieces of timber at a certain angle to ensure that they are firmly joined together.
In Germany and Japan, the SHIGUCHI technique is regarded as one of the best in the world.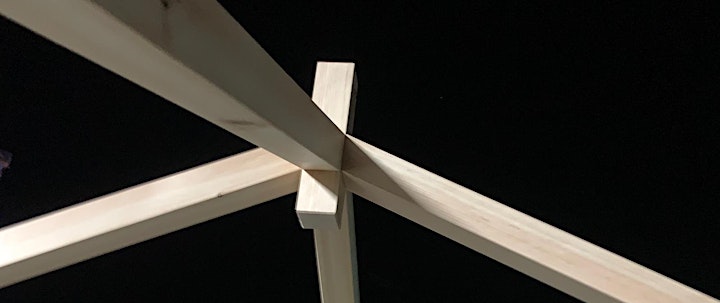 Agenda
Date: 18(Fri) November 2022
Time: 12:30-17:00 (German time)
Place: the Japanese-German Center Berlin (Berlin)
Address: Saargemünder Straße 2, Berlin, BE, 14195v
Charge: Free (Corporate officials need hand in their business cards)
Event:
12:30-13:30:Assembly workshop
14:00-15:00:SHIGUCHI demonstration
16:00-17:00:Woodworking demonstration
Event details
1. Assembly workshop (12:30pm-)
Using SHIGUCHI, craftsmen give lectures on their advanced skills, demonstrating prototype assembly.
Participants can learn about the traditional woodworking techniques of Japanese and German craftsmen.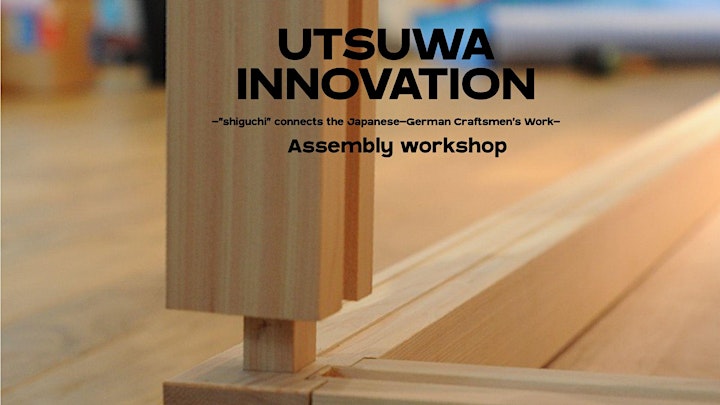 2. SHIGUCHI demonstration (2pm-)
Craftsmen demonstrate advanced SHIGUCHI techniques in action.
SHIGUCHI's craftsmanship will be on show at the event.
DORIAN BRACHT(https://www.instagram.com/dorianbracht/)
EMI SHINMURA(https://www.instagram.com/emi_shinmura/)
JUSTUS KISSNER(https://www.instagram.com/woodandwaves/)
<carpenter>
MASAAKI OKIMOTO (https://www.instagram.com/masaakiokimoto/)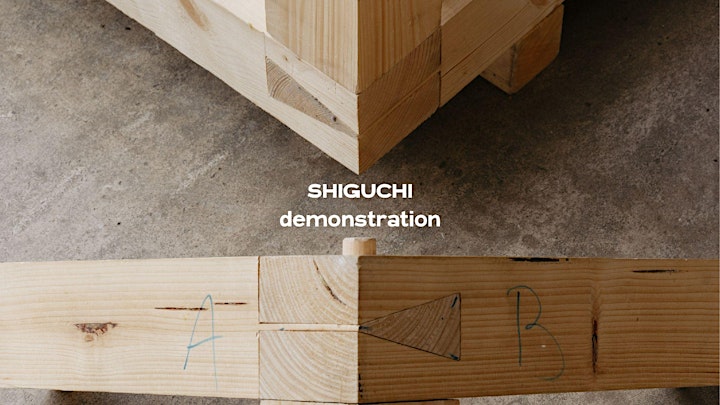 3. Woodworking demonstration (4pm-)
demonstration where woodworkers can learn about the craftsmanship of woodworking.
On the day, demonstration be given by carpenters and woodworkers from Germany and Japan.
DORIAN BRACHT(https://www.instagram.com/dorianbracht/)
EMI SHINMURA(https://www.instagram.com/emi_shinmura/)
JUSTUS KISSNER(https://www.instagram.com/woodandwaves/)
<carpenter>
MASAAKI OKIMOTO (https://www.instagram.com/masaakiokimoto/)