US Economic Policy under President Biden - Interview with US Consul General
Sales Have Ended
Registrations are closed
This event page is only to promote the event. In order to participate, please register once more through the systems of Handelskammer Hamburg. We are sorry for the inconvenience. Please follow the link below: https://www.hk24.de/system/vst/1198812?id=358462&terminId=613293
Sales Have Ended
Registrations are closed
This event page is only to promote the event. In order to participate, please register once more through the systems of Handelskammer Hamburg. We are sorry for the inconvenience. Please follow the link below: https://www.hk24.de/system/vst/1198812?id=358462&terminId=613293
President-elect Joe Biden will face major economic challenges when he takes office. A talk with Consul General Darion Akins
About this event
President-elect Joe Biden will face major foreign trade challenges when he takes office. Over the past four years, the USA's relations with many traditional allies have been strained, while other countries have been hard at work to position themselves better geopolitically, deepening their economic interests. When President Trump entered office, he cancelled the TPP (Trans-Pacific Partnership). Many countries in Asia responded by continuing their efforts without the USA, created the RCEP (Regional Comprehensive Economic Partnership) free trade agreement.
Germany and the EU are now looking with great interest to Washington and the expected impetus for strengthening multilateralism and rule-based global trade. In which areas will there be rapid rapprochement between the US and the EU? What will China policy look like under President Biden? Will the USA's relationship with Russia, Iran and other countries change?
We look forward to discussing these and other questions in conversation with Darion Akins, US Consul General in Hamburg, as well as discussing what effects the foreign trade agenda of the Biden administration will have on Hamburg and Germany. Consul General Akins will give a speech in German, followed by a Q&A session in English, moderated by David Scott Zeller.
Register free of charge at: https://www.hk24.de/system/vst/1198812?id=358462&terminId=613293
The separate registration is required because we host this event jointly with the Handelskammer Hamburg via MS Teams.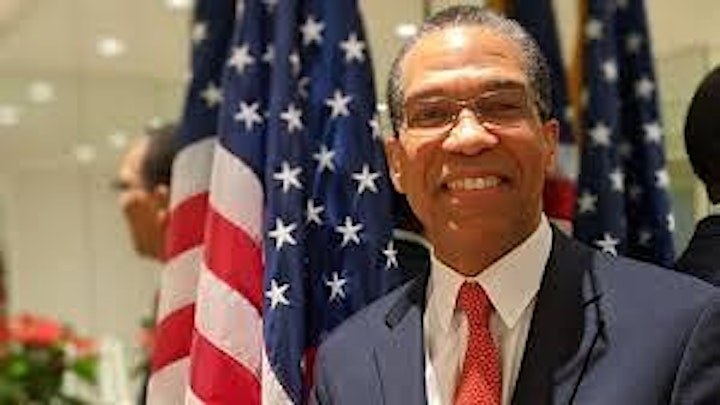 Organizer of US Economic Policy under President Biden - Interview with US Consul General
The Club seeks to enhance the professional and social relations between American nationals, companies, organizations, and residents of Hamburg and Northern Germany. In pursuit of this, the Club's activities are focused on the promotion of social, commercial, cultural and educational ties and the enhancement of the American-German friendship. Furthermore, the Club serves as a forum for intellectual exchange among Americans, Germans, and foreign residents in greater Hamburg.