With our online stream you get the opportunity to experience our online study offer.
About this event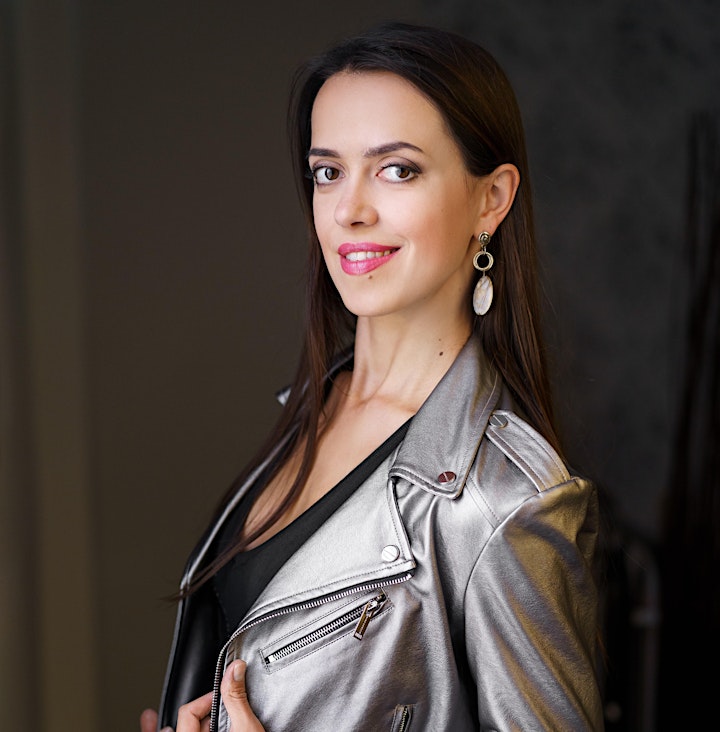 Agenda:
Introduction to online courses at UPOP Online
Virtual Classroom session with OXANA
POP Campus Tour
How to enrol for October 2022
Description: Just like any language, to read and write music you first need to learn the ABC. Intervals are the fundamental relations between musical notes. It is the basis of how we build chords and melodies, it is how we learn to transcribe a song and how we train our musical ears. In this class, we will learn to identify, construct, and implement our musical intervals.
Teacher: Oxana Voytenko (Singer, Composer and Vocal Coach)
Born in Russia, she discovered the world of music at an early age. First she learned to play classical guitar. Oxana studied linguistics in Russia and later she received Bachelor and Master degrees in music in Germany. She released her album Amber Light with original compositions 2018. Oxana performs all over the world and shares her musical experience as coach with other musicians.
The session starts at 1 pm Berlin time and lasts approximately 90 minutes.
Powered by
United POP - academy of music, media & the arts
Bachelor Courses in cooperation with the University of West London
More than 35 Diploma Courses corresponding to professions within the creative industries
Over 50 individual Single Courses which can be combined as well as additional qualifications
Start Your Career:
your entry point into the music and media sector
Professional expertise and trainers with practical experience
Cutting-edge equipment
References and contacts due to project work
Direct practical experience in class
Flexible starting dates several times a year
Graduation with UNITED POP diploma and certificates
On-Campus, Blended Learning & Online Courses
Bachelor Course in cooperation with the University of West London