About this Event
Prepare yourself for unusual encounters in Lisboa.
We seek inspiration, explore creativity, and explore our emotions in an effort to make companies more human. At this event, the windows of thought will be opened to air the mind with new perspectives, unknown visions, ideas that come loose, and encounters of silence. We'll look inside others and ourselves.
Happiness, to be a goal, must first be a practice. Together we are going on a journey into the future, where we are responsible for creating a more sustainable, healthy, and, above all, more human and emotional environment.
Doors Open and Check-in
Encounter with NOVA SBE Students
Encounter with Joana Andrade, Big Wave Rider: the first and the only Portuguese Women in the Big Waves
Magic Fusion Encounter between Fado and Meditation, with Cuca Roseta and Rute Caldeira
Follow the global program of The Great Wave. Afterwards, you are invited to join the Main Session Three: Imagine and The Great Masquerade as part of the global program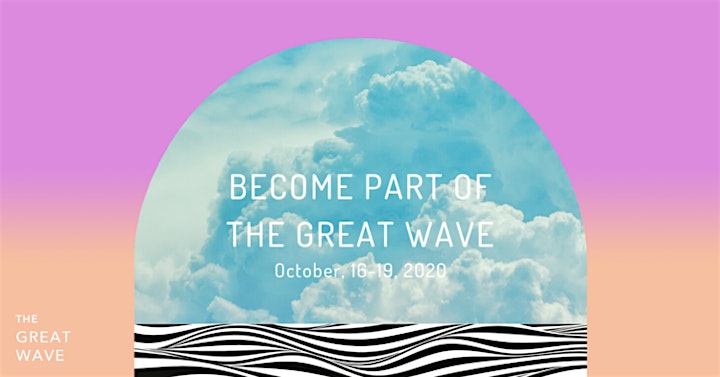 The Lisbon hub hosted by Grupo Ageas Portugal and Nova SBE is part of The Great Wave, the first-of-its-kind virtual and in-person business festival that will connect thousands of people around the world to explore how we can work more beautifully, taking place October 16-19, 2020.
To reserve your spot, please get your The Great Wave pass and then sign up on this Eventbrite page for the hub. Due to limitations on crowd size, registration and admittance for hub events is first-come, first-served.
The Great Wave is a creation of the House of Beautiful Business, a global think tank and community to make humans more human and business more beautiful.
Any questions? Please email us at collaborate@thebusinessromanticsociety.com