Event Information
Location
MobiLab Headquarters Cologne
Im Zollhafen 2-4
50678 Köln
Germany
"Unleash Your Data Culture!" is an all-day event with a focus on achieving business acceleration by exploring modern data challenges.
About this event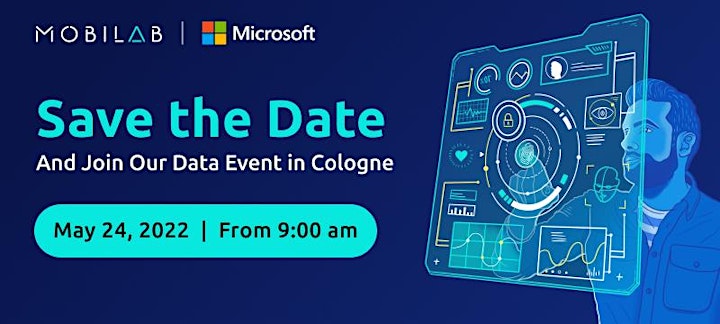 ABOUT THE EVENT
"Unleash Your Data Culture!" is an all-day event with a focus on exploring the tackling of modern data challenges with the goal of business acceleration. The whole concept is built around showcasing great MobiLab customer success stories and celebrating our partnership with Microsoft!
The event will take place on site at our MobiLab Headquarters in Cologne and its agenda is packed with interesting keynotes, insightful talk panels, and much more! This might just be the ideal networking opportunity with like-minded data business experts and innovation leaders.
EVENT AGENDA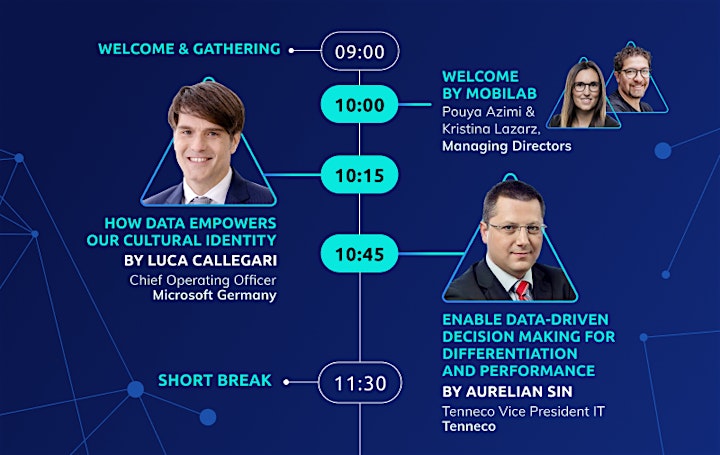 We open the event day with an introduction by our two Managing Directors at MobiLab, Pouya Azimi & Kristina Lazarz. Following this, Luca Callegari (COO, Microsoft Germany) will be giving an opening keynote on behalf of Microsoft about "How Data Empowers Our Cultural Identity"!
"Enable Data-Driven Decision Making for Differentiation and Performance" by Aurelian Sin (Tenneco Vice President IT at Tenneco) will round out the morning with some insights into Tenneco's Data Journey.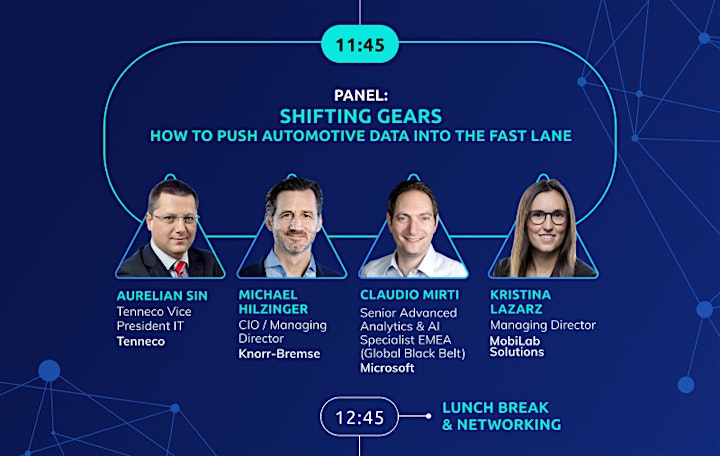 With Tenneco and Knorr-Bremse both being leading manufacturers of automotive components, this is the ideal chance to gain some insights from Michael Hilzinger (CIO / Managing Director at Knorr-Bremse) and Aurelian Sin (Tenneco Vice President IT, Tenneco) on how they face modern automotive data challenges. In addition, Claudio Mirti (Senior Advanced Analytics & AI Specialist EMEA (Global Black Belt) at Microsoft) will complement the discussion with Microsoft's point of view on data-driven solution approaches. Kristina Lazarz (Managing Director at MobiLab) is hosting the talk.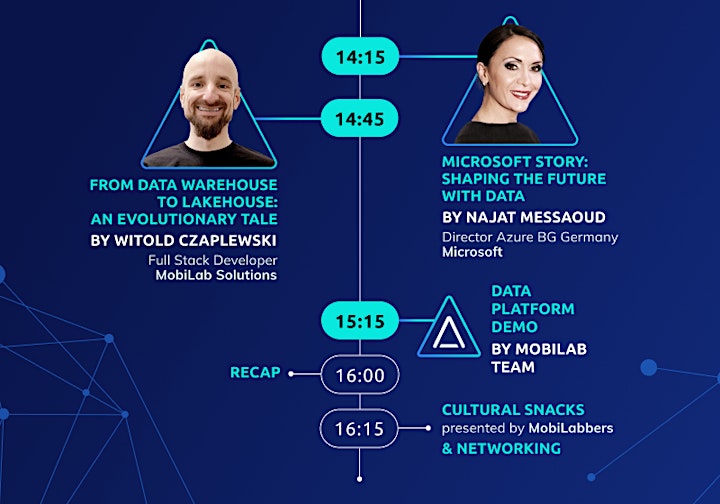 Following the lunch break, Najat Messaoud (Director Azure Business Group Germany at Microsoft) engage us with her keynote titled "Microsoft Story: Shaping the Future with Data". At 14:45 our very own Witold Czaplewski (Full Stack Developer at MobiLab) is going to share his know-how about the ins and outs of Data Warehouses and Lakehouses.
After that, there will be a Data Plattform Product Demo by the MobiLab Team, where we intend to give you an exclusive sneak peek behind the data curtain. A conclusive Recap of the day will lead to Cultural Snacks and the perfect opportunity for extensive Networking.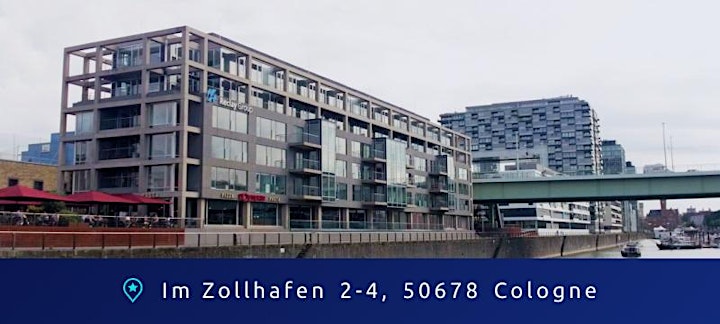 FAQ
How do I register?
Buy one of the free Eventbrite tickets. (Note: There is only a limited amount.)
Will there be catering?
Yes, breakfast, lunch, and snacks will be provided.
What are the COVID-19 regulations for the event?
We will follow the current guidelines of the state of NRW. This means it will not be mandatory anymore for attendees to wear masks or provide proof of vaccination/testing before entering the event premises. We trust in your own judgement in this matter.
I'm planning to attend the event from outside of Cologne - Where should I stay?
To make sure you can join us, we pre-blocked a number of hotel rooms right next to our beautiful office. Please message us at events@mobilabsolutions.com, if you are interested.
I have a question. Where can I contact you in the meantime?
Feel free to message us at events@mobilabsolutions.com
See you there!
Your MobiLab Team

Date and time
Location
MobiLab Headquarters Cologne
Im Zollhafen 2-4
50678 Köln
Germany