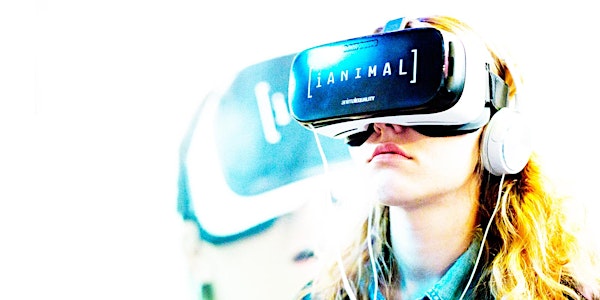 #UNIT 2017 | The Global LGBTI Tech & Science Conference
When and where
Location
SchwuZ Rollbergstr. 26 12053 Berlin Germany
Description
#UNIT | CONNECTING UNICORNS
The Global LGBTI Tech & Science Conference
Presented by the UNICORNS IN TECH Community
WHAT IS #UNIT 2017?

Geeks, smiles, inspiration, trends, creativity, music, dances, fun, euphory, games, friends, cultures, diversity, respect, love...
#UNIT | The global LGBT Tech & Science Conference is a unique and entertaining conference for queer people and straight allies in tech and science: a very laid-back, positive atmosphere without suits and formalities, a lot of networking possibilities, inspiring talks, music, encounters, performances and installations. It is so fun that people do not want to leave the venue and stay longer for drinks, music and crazy party up until the dawn!
At #UNIT you will feel like at home and will be gently "forced" to meet others though many networking sessions. #UNIT is the only place in Europe, where you can meet so many LGBTI+ geeks at one time. #UNIT is all about intelligent, talented and creative people, devoted into tech, science, arts, and business. Be a part of this unique experience!
SPEAKERS
We will have speakers with diverse backgrounds from CEOs and world-famous scientists to independent DIY hackers. Explore tech, science and diversity with amazing speakers like:
- Prof. David K. Smith, the most visible LGBTI scientist and Youtube star with with over half a million views.
- Prof. Lynn Conway, pioneering electrical engineer and computer scientist, world-known for foundational contributions to computer architecture and transadvocacy. Her contribution was key for later development of mobile hardware.
- Jon "maddog" Hall, a key person in development of Linux systems, who was named "Tech Guru of 2012" by OUT magazine.
REDUCED TICKETS AND SCHOLARSHIPS
Unfortunately, the deadline for scholarships was in the beginning of April. There are many affordable tickets though: https://reduced-unit-tickets.eventbrite.de
CHILDREN
Free access for children under the age of 12 if supervised by a parent or custody.
KEEP YOURSELF UPDATED
You can follow our facebook event page in order to stay updated or sign up for our newsletter.
Get more information about #UNIT 2017 on our website