Zu diesem Event
confirmed speakers:
Christine Kerrigan (Director, Urban Innovation and Strategic Partnerships alioop, Montréal, Canada)
Christine Kerrigan is a Montréal-based (and Boston-born) multidisciplinary designer, system thinker, and action researcher who is on a mission to create cities that support human happiness, health, equity, connectedness, and sustainability. Approaching design from both a practitioner and research perspective, Christine applies creative thinking, human-centered design principles, visual and written storytelling, and co-creation processes to help improve public life in cities. She conducted action research with the Sounds in the City team, a living lab at McGill University, for several years and remains committed to the importance of considering all senses when designing our environments and cities. Christine is currently dreaming up new concepts with the design studio Lucion. She is forging strategic partnerships and alliances in order to activate urban environments using art and design. Her work is conducted in both French and English.
https://www.alioop.com
https://lucion.ca/en
Daniel Steele (Project Manager & Research Lead Sounds in the City, McGill University Montréal, Canada)
Daniel Steele is a researcher in the field of urban soundscape, which is based on the idea that our cities can sound better and not just less noisy. His main interest is in design, planning, management, or policy interventions that can improve the city through the largely ignored modality of sound. Daniel's work is a combination of original research and knowledge mobilization activities like workshops. His research is supported by more than a decade of experience in the hearing sciences in addition to more than five years working on projects at the city scale.
www.sounds-in-the-city.org
Jordan Lacey (Senior Research Fellow School of Design, RMIT University)
Jordan Lacey is a senior research fellow in the School of Design at RMIT University (Melbourne, Australia). He explores the interface between urban design and the sonic arts, with a specifically ecosophical focus. He continues to lead multiple interdisciplinary creative practice projects that investigate the role of ephemeral materiality for the creation of evocative urban environments. Jordan has received competitive research funding from the Australian Research Council, RMIT Research and several Melbourne-based councils to develop theory and practice related to his installation works. He is author of the influential Sonic Rupture: a practice-led approach to urban soundscape design (Bloomsbury, 2016) which explores alternative ways to imagine urban sound and the role sound installation artists can play in the recreation of our cities. His forthcoming book More-than-sound: artistic research for urban transformation (Bloomsbury, 2021) proposes a methodology for engaging artists in the practice of urban design.
jordan-lacey.com
Carly Heath (Night Time Economy Advisor, Bristol City)
Carly is the Night Time Economy Advisor for Bristol, sitting at the intersection between night time operatives and local government. Carly chairs the Bristol @ Night panel and is an advocate for all businesses who operate between 6pm and 6am. She has worked in the NTE for 20 years, particularly around music, arts and culture, across all genres, promoting 1000s of events from micro club nights to community festivals. Carly is passionate about cities after dark and works to creative inclusive spaces where everyone is welcome.
http://bristolnights.info/
https://twitter.com/BristolNightsHQ
Host:
Matthias Rauch (NEXT Mannheim)
https://next-mannheim.de
This event will be hosted online. Please register for free to receive all login info.
See you there!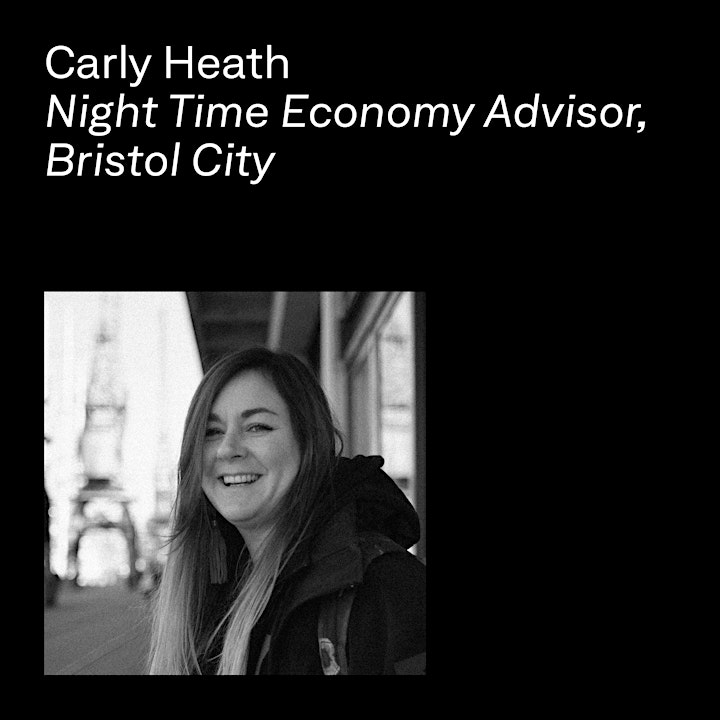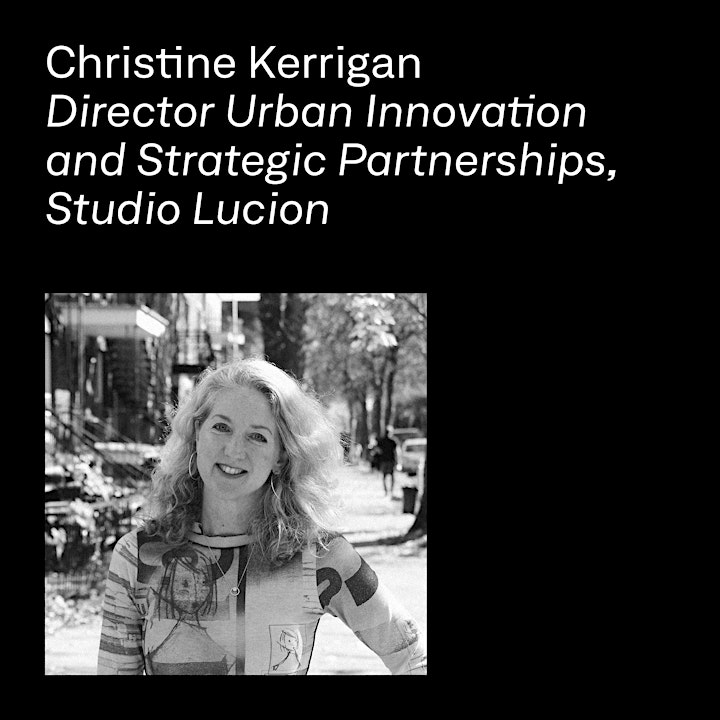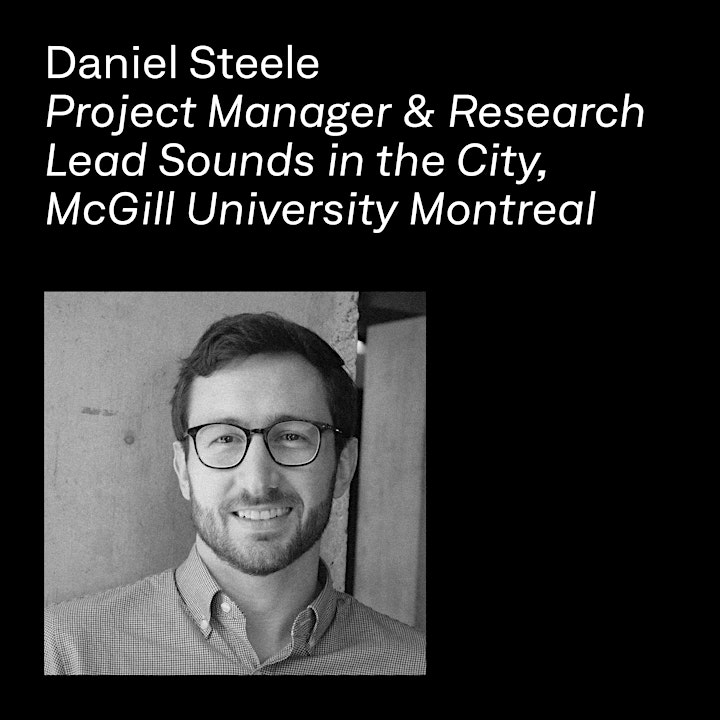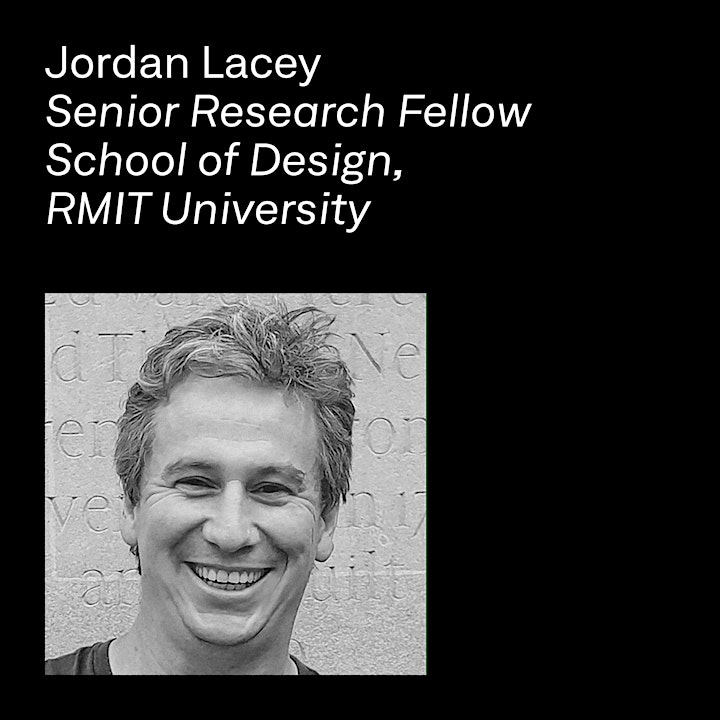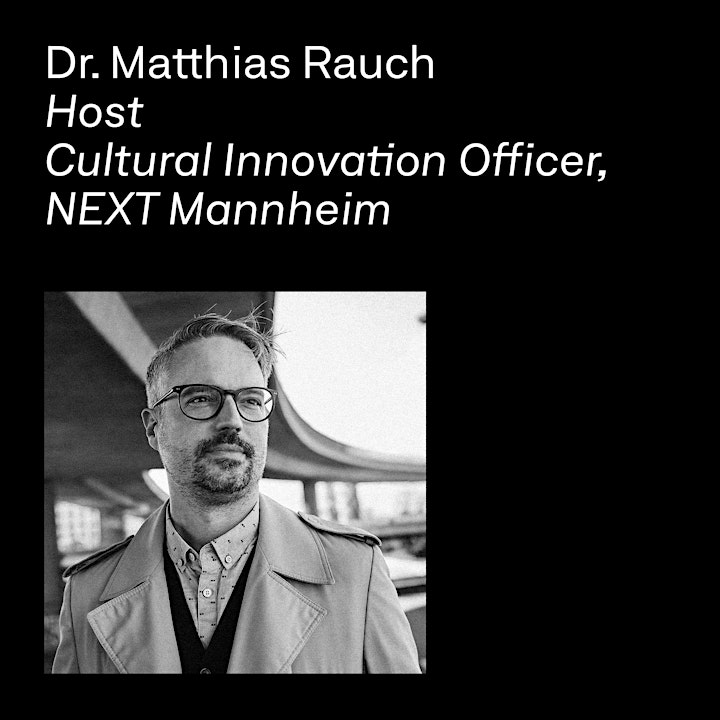 Datum und Uhrzeit
Veranstaltungsort
Veranstalter von UNCOVER Talks #4: Urban Sound Design