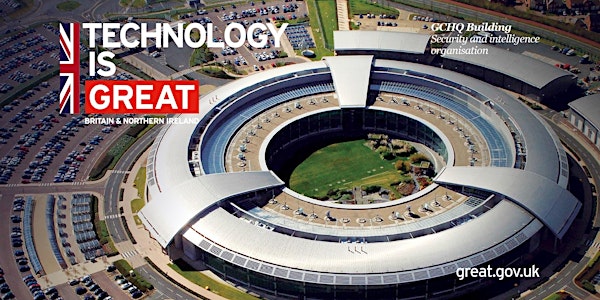 UK-German Cyber-Security Forum
By Department for International Trade
Date and time
Tue, 28 Jan 2020 14:00 - 18:00 CET
Location
Rohde & Schwarz Ampfingstrasse 7 81671 Munich Germany
Description


UK German Cyber Security Forum
The UK-German Cyber-Security Forum is an annual high-level event on UK-German cyber policy that aims to increase government-to-government exchange and collaboration with industry and commerce. Organised by the British Consulate in Munich, the forum, has been running for a number of years now and has quickly established a reputation as a go-to event for industry and policy-makers.
We are pleased to announce our first speakers, Dr Ian Levy, Technical Director from the UK's National Cyber Security Centre and Erika Lewis, Director Cyber Security Policy from the Department for Digital, Culture, Media & Sport. Further speakers will be announced shortly.
The event will be held in cooperation with the security Network Munich
Programme
14:00 Registration
14:30 Welcome note Simon Kendall, HM British Consul-General
14:50 Welcome note Bavarian Interior Minister Joachim Herrmann
15:05 Keynote - David Carter, Technical Director for Strategic Technical Industry Relationships, National Cyber Security Centre
15:30 Keynote - Michael Niemeier, Vizepräsident, Bundesamt für Verfassungsschutz
15:55 Erika Lewis, Director of Cyber Security and Digital Identity, Department for Digital, Culture, Media & Sport
16:15 Coffee Break
16:45 Mark Beresford, Sector Specialist, Department for International Trade, The UK Cyber Landscape
16:55 Panel discussion: comparing UK and German cyber ecosystems with Jamie Wilkie, Fujitsu; Mark Beresford, DIT, Neil Sandford, Welsh Government)
17:15 Prof. Simon Moore, University of Cambridge: CHERI: an example full stack design for digital security

17:25 Panel discussion Security by design with Jaspar Pandza, DCMS; Prof Simon Moore, University of Cambridge Sven Zehl, Bosch, Dr. Gisela Meister, BSI / Eurosmart, Dr. Andreas Kind, Siemens
18:10 Networking reception
20:00 End


The event will be held in English.
About the organiser
The Department for International Trade (DIT) brings together trade promotion and trade policy, supporting exporters and facilitating inward investment, and champions British and Northern Irish businesses around the world. We are responsible for promoting British trade across the world and ensuring the UK takes advantage of the huge opportunities open to us.