Location
Park Hilton
Salon Sapporo, 15.Stock
Am Tucherpark 7
80538 München
Germany
Description
UK-German Cyber-Security Forum
Alles über UK's Cyber-Politik, die neuesten Technologien, künstliche Intelligenz und Startups
Erfahren Sie in Kooperation mit dem Sicherheitsnetzwerk München alles über Großbritanniens Cyber-Strategie und diskutieren Sie mit unseren innovativsten britischen Firmen und Startups über aktuelle Bedrohungen und ihre Abwehr. Freuen Sie sich auf Fachpanels und Impuls-Beiträge von Cyber-Experten von
Rolf Reinema, Siemens
Head of Technology Field IT-Security, CISO, CPSSO
Peter Wimmer, MAN Diesel & Turbo
Head of Information Security
Arvid Rosinski, AUDI
Leiter IT Sicherheit
Ein weiteres Highlight ist unsere Automotive-Security Session am Nachmittag mit Prof. Carsten Maple der University of Warwick und Director of Research, Cyber Security Centre at Warwick Manufacturing Group
Vorläufige Agenda
08:30
Start of Registration
09:00
Paul Heardman, Consul General
Introduction
Mark Davis, Dept. for Int. Trade
Cyber Policy in the UK
Session - Protect your assets
9:40
Dr. Rolf Reinema, Siemens
Head of Technology Field IT-Security, CISO, CPSSO
Industrial IT security in the context of Digitalization and Industrie 4.0
10:10
Origone - Dark/Deep/OSINT net monitoring
Whitehat - Application security testing
Avecto - Endpoint protection
SecurEnvoy - Two Factor authentification
11:10
Protect your assets –
Discussion and Q & A
11:30
Coffee Break
11:50
Peter Wimmer, MAN Diesel & Turbo
Head of Information Security
Cyber Security for Engine Control Systems
Session - Artificial Intelligence
12:20
Arvid Rosinski, AUDI
Leiter IT Sicherheit
Safety & Security in times of Artificial Intelligence
Darktrace - Using Machine Learning for next generation Cyber Defense
Cyberlytic - Intelligent web application security
13:10
AI - Discussion and Q & A
13:30
Lunch
Session - Automotive Security
14:20
NCC Group - Vehicle Security Assessment Techniques
SBD Automotive - Automotive Threat Modelling for Security Testing
Intercede - Managing Trust
Nexor - Automotive Cloud Security
Spirent - Safety Enhancements through new Technologies within the ADAS
15:35
Automotive Panel
16:00
End of conference - B2B meetings
Einführung

DSO. The Defence and Security Organisation (DSO) has part of the Department for International Trade since its inception in 2016. DSO exists to support UK defence and security companies to achieve export success. It provides both web based and direct support to companies. The support can include specialist military/police assistance, assistance with exhibitions/conferences, and advice specific to country or sector.
Lt Col Mark Davis. Mark is a serving Royal Signals officer with a background in cyber, communications and electronic warfare. Currently working with the Cyber Team within DSO, he has previously worked in operational planning and delivery, cyber policy and Incident response.
Experten-Talks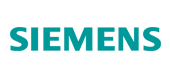 Dr. Rolf Reinema received his diploma degree in computer science from University Erlangen - Nuremberg and his doctoral degree from Darmstadt University of Technology. In the past, he has been leading the software development department of MEDIATEC GmbH and acted as the Vice Director of the Fraunhofer Institute for Secure Information Technology. From 2006 to 2014 he has been responsible for all security disciplines within Vodafone (Germany and Central European Region). In May 2014 he moved to Siemens where he is now leading the global technology field IT-Security, which drives the further evolvement of IT-Security within Siemens' IT as well as its manifold products. He also operates the CERT and the CSIRT functions.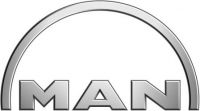 Peter Wimmer is head of Information Security at MAN Diesel & Turbo SE and has over 17 years of experience in IT and Information Security.Before joining MAN in 2013, he was COO and principal consultant for an international Information Security consultancy and Common Criteria evaluation facility. Mr. Wimmer received a degree in Computer Science from the Technical University of Munich, Germany, holds CISM and CRISC certifications and is a certified auditor for ISMS and ITIL and a certified Common Criteria evaluator.

Arvid Rosinski represents AUDI as Chief Information Security Officer and is responsible for IT Security Governance at the Audi AG. He is working as a IT Security professional for more than 17 years and holds several certifications in this area, including CISA, CISM and ISO 27001 Lead Auditor. Bevor joining AUDI in 2015 he was CISO for the Munich based MAN Group. Mr. Rosinski received a diploma in mechanical engineering (Dipl.-Ing. FH) from a university of applied science.
Moderation (Automotive Session)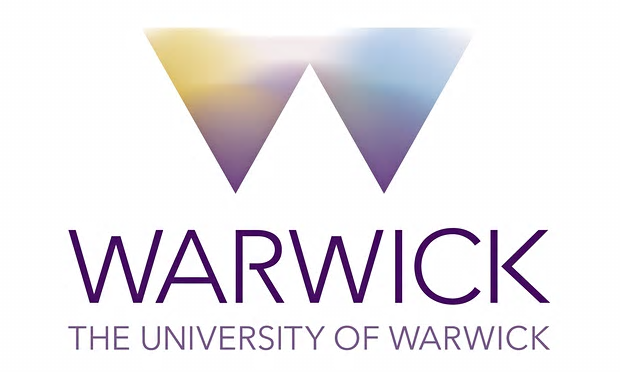 Professor Carsten Maple leads the GCHQ-EPSRC recognised Academic Centre of Excellence in Cyber Security Research at the University of Warwick where he is Professor of Cyber Systems Engineering and Director of Research in Cyber Security in WMG. Professor Maple has published over 200 peer reviewed papers and his research has attracted millions of pounds in funding and has been widely reported through the media. Professor Maple is the Privacy and Trust stream lead for PETRAS, the UK Research Hub for Cyber Security of the Internet of Things where he manages projects in Transport & Mobility. Carsten is a member of the ENISA CARSEC Expert Group and was a High Level Scientific Advisor to the European Commission. He is currently funded by a range of sponsors including EPSRC, EU, DSTL, the South Korean Research Agency, Innovate UK and private companies
UK Firmen und Sprecher
ORISECURE, an integrated cybersecurity platform that protects the entire organization from threats with a single, military- grade solution.
Augmented with artificial intelligence and cognitive algorithms, the ORISECURE's platform dis-assembles and sanitizes every incoming message and attachment before it is opened, ensuring that clients are immune to havoc-causing malware cyber-attacks.
It is not tied to any specific gateway or device and maximises channel opportunities.
Speaker
Jonathan Partouche, Founder - President
Jonathan Partouche is a Security Specialist with experience in: External and Internal Security Assessments, Penetration Testing, Vulnerability Assessment, Gap Analysis, Risk Assessment, Threat Intelligence, Darknet and Deepweb Investigations. Verified compliance with regulatory requirements and provided guidance for correcting the noncompliance issues. Performed network security assessments of Windows, and Linux systems, web applications, databases, wireless networking for a variety of network protocols.
WhiteHat Security has been in the business of securing applications for over 15 years. In that time, we've seen applications evolve and become the driving force of the digital business, permeating every aspect of our lives. As a result, it's more important than ever to ensure that security experts and software developers work hand-in-hand to secure the applications that drive our daily digital experiences. The WhiteHat Application Security Platform is a cloud service that allows organizations to bridge the gap between security and development to deliver secure applications at the speed of business. This innovative platform is one of the reasons why WhiteHat has won numerous awards and been recognized by Gartner as a Leader in application security testing four times in row.
WhiteHat Security believes in a world where everyone lives a safe digital life, and securing the applications that drive digital experiences puts us all one step closer to this reality.
Speaker
Mostafa Siraj, Senior Security Advisor
Mostafa Siraj is a globally recognised senior information security expert and AppSec speaker with more than 10 years of experience in the fields of software development, application security and business. Mostafa holds an MBA in international business and a bachelor of computer engineering. Mostafa currently holds the position of Senior Security Advisor at WhiteHat Security.
Avecto is a leader in Privileged Elevation and Delegation Management. Since 2008, the company has enabled over 8 million users to successfully work without admin rights, enabling many of the world's biggest brands to achieve the balance between overlocked and underlocked environments.
Avecto's Defendpoint software has been deployed in the most highly regulated industries, enabling organizations to achieve compliance, gain operational efficiency and stop internal and external attacks.
Speaker
Mohammed Ibbich, Senior Technology Consultant
Mohamed Ibbich is a Senior Technology Consultant at Avecto and has over 18 years of experience in the IT, security, and encryption industries. Mohamed is a trusted advisor to CIOs and CISOs across DACH, the UK and Middle East, helping them to achieve robust security environments across a wide range of industries, both public and private.

SecurEnvoy has been founded in 2003 in Basingstoke, England. Since then, the original inventor of tokenless authentication designs innovative solutions that take advantage of the users' mobile phones or other personal devices as the "something you own" part of two factor authentication. Leveraging technologies from the mobile world like Push Notifications and NFC, issues that have prevented the adoption of 2FA such as SMS delays, no phone signal or soft token synchronisation problems have been successfully overcome.
SecurEnvoy believes the logon process should be as simple as possible while always maintaining strong security.
Speaker
Fabian Guter, Business Development
Fabian is SecurEnvoy's business developer responsible for Be-Ne-Lux and D-A-CH. He has been working in the smartcard and security industry for 15+ years in different roles from Software development to Product Management and Sales. He is born and living in Munich.
Darktrace is the world's leading machine learning company for cyber security, having developed AI algorithms that mimic the human immune system to defend enterprise networks of all types and sizes. Created by mathematicians from the University of Cambridge, Darktrace's Enterprise Immune System is the first non-consumer application of machine learning to work at scale, across all network types, from physical, virtualized, and cloud, through to IoT and industrial control systems. Installed as a self-configuring cyber defense platform, Darktrace continuously learns what is 'normal' for all devices and users, updating its understanding as the environment changes.
By applying its unique, unsupervised machine learning, Darktrace has identified 30,000 previously unknown threats in over 2,400 networks, including zero-days, insider threats and subtle, stealthy attacks. The company has experienced 600% year-on-year revenue growth. With 500 employees in 24 offices and dual headquarters in San Francisco and Cambridge UK, Darktrace was named 'Most Innovative Security Company of the Year 2017,' 'Bloomberg Innovator,' and 'GSN Homeland Security' award winner. The company's valuation is $.5 billion and its investors include KKR, Softbank, Summit, Invoke Capital, and Samsung.
Speaker
Jennifer Bruno, Cyber Security Account Executive
Jennifer Bruno joined the Darktrace EMEA Team in May 2016 and has since worked with a variety of organizations across many sectors, predominantly in the UK and Germany – she has worked with them in her natural collaborative style helping them define their existing network cyber security threats and, critically, how Darktrace can deliver the market leading technology cyber defence, ensuring a securer network.
Cyberlytic's advanced web application security software uses AI to deliver advanced threat detection and prioritisation of web-injection attacks.
Originally developed for the UK Ministry of Defence and GCHQ, Cyberlytic's software uses machine learning to classify attack data, identify threat patterns and detect anomalies. By analysing web server traffic in real-time, the Cyber Threat Profiler ("Profiler") detects and immediately determines the sophistication, capability and effectiveness of each attack. This information is translated into a risk score to prioritise incident response.
The Profiler increases the effectiveness of security teams and prevents high-risk attacks by detecting attacks based on malicious characteristics without relying on reactive rules.Furthermore, by prioritising high-risk attacks and creating compliance reports, which are summarising operational cyber risk activity. At last it provides actionable intelligence that reduces incident response times to seconds.
Speaker
Stuart Laidlaw, CEO
Stuart Laidlaw is co-founder and CEO of Cyberlytic, which he co-founded in 2013. He previously held senior management positions at several global security companies including BAE Systems, CGI and Fujitsu, where he was responsible for delivering large-scale IT security programmes. Prior to starting Cyberlytic, Stuart led groundbreaking software and IT projects for both the National Crime Agency and UK Foreign Office.
SBD Automotive aims to inspire automotive innovation as world-leading knowledge partners to the automotive industry through independent research, evaluation and strategic support to help vehicle manufacturers and their partners create autonomous, more secure and better connected cars.
In 2013 SBD's Autonomous Car division is founded as vehicle manufacturers need to start deploying collision mitigation features such as Autonomous Emergency Braking. Early work focuses around tracking competitors, choosing the right partners and identifying the right technologies to achieve specific business objectives. In 2014, two years before the first industry guidelines are published, SBD established Cybersecurity are a new expert service to help vehicles manufacturers and their suppliers to prepare for the biggest security challenge the automotive industry has ever seen. For the first time, connected and autonomous cars have created the potential to compromise a large number of vehicles with a single attack.
Today SBD Automotive has offices in the UK (head office), USA, Germany, India, China and Japan and provides its expertise in Autonomous, Secure and Connected technologies via a wide range of range of reports and consultancy expertise.

Speaker
Mike Parris, Head of Secure Car Division
Mike Parris is the Head of SBD's Secure Car Division with over 30 years of experience in a variety of technical, management and consulting roles in Europe, Asia and North America.
In his leadership role Mike advises vehicle manufacturers and their suppliers on mechanical, electronic and cyber security strategies, policies, best practices and design guidelines and is a regular contributor to international cyber security events and seminars. He is responsible for leading the division which helps vehicle manufacturers and their suppliers to fully understand the market requirements and design criteria they must meet. He is responsible for delivering cybersecurity and anti-theft services including strategic planning, design support, penetration testing, countermeasure evaluation, market intelligence, competitor benchmarking and training.


www.nccgroup.trust/uk/our-solutions/your-sector/transport/automotive/
NCC Group is a global expert in cyber security and risk mitigation, working with businesses to protect their brand, value and reputation against the ever-evolving threat landscape. With our knowledge, experience and global footprint, we are best placed to help businesses identify, assess, mitigate & respond to the risks they face. We are passionate about making the Internet safer and revolutionising the way in which organisations think about cyber security.
Speaker
Andy Davis, Transport Assurance Practice Director
Andy Davis joined NCC Group in 2010 as Research Director. In his role as Transport Assurance Practice Director his team delivers a comprehensive suite of cyber security and assurance services to Automotive, Maritime, Rail and Aerospace sectors across the globe. Andy has over 25 years' experience in cyber security gained from working in various UK Government departments and high profile roles in a range of security consulting firms.

Intercede is a cyber-security company specializing in digital identity, derived credentials, and trusted application management for a hyper-connected, increasingly mobile world.

Our products, services and solutions create a foundation of digital trust between connected people, devices, apps and service providers, combining expertise with innovation to provide world-class cyber-security.
Intercede has been delivering trusted solutions to high profile customers for over 20 years. We have worked with US and European Government Agencies, most of the largest aerospace and defense corporations, major banking and financial service organizations, leading telecommunications and Cloud service providers, the largest healthcare systems along with software, electronics and information technology firms to provide industry-leading employee and customer credential management systems.
Speaker
Nick Cook, Chief Innovation Officer
Nick Cook is responsible for Intercede's Research and Development into IoT and automotive security, and is Intercede's Software Engineering process champion. He has worked in the software industry for over 15 years, being involved in high security projects for both governments and enterprises, and is increasingly influential in the IoT space through his role as co-chair of prpl Foundation's Trust Continuum, as a member of the steering committee for AESIN's automotive security workstream and as a lead architect for OTrP - an open standard for trusted application management. Prior to joining Intercede, he held senior Research and Development positions at Ericsson where he was responsible for secure mobile and media processing applications - with customers including secure government organisations and global telecommunications providers.
Nexor is an established UK SME that provides trusted information exchange solutions for government agencies and enterprises to use technology more productively and securely in high assurance environments.
Nexor works in industrial sectors as well as national infrastructure, government and defence organisations where the confidentiality, integrity and availability of information systems is critical, or under a controlled regulatory or policy framework.
In 2015, a business unit was set up to focus on the emerging Internet of Things market, leading to Nexor undertaking risk and threat analysis work in the automotive infotainment sector. The focus is on the security and integrity of the IoT "things", such as sensors and actuators; how these securely interface to cloud services, and how the cloud services mitigate the risks of cyber-attack.
In 2017, as part of the CAPRI consortium, we are helping to deliver a pilot scheme for connected and autonomous vehicles in a £4.2m funded programme.
Speaker
Colin Robbins, Innovation Director
Colin Robbins is the Innovation Director at Nexor. He is recognised as an innovator in the cyber security industry; has specific technical experience in Secure Information Exchange & Identity Systems and is credited as the co-inventor of LDAP. His current focus is solving customer security challenges in Cloud and IoT environments.
He joined the board of Nexor in 2008 and is a Chartered Director, as well as a Fellow of the Institute of Directors.