Dieses Event ist beendet.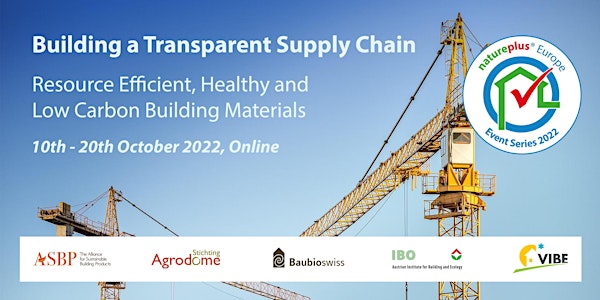 Transparent Supply Chains for Sustainable Buildings Materials
natureplus Kick-off web seminar
Rückerstattungsrichtlinie
Kontaktieren Sie den Veranstalter, um eine Rückerstattung anzufordern.
Zu diesem Event
Event Promoter: natureplus association
The kick-off webinar gives you a condensed introduction about transparent supply chains. You get an overview of the existing voluntary tools and the legal European regulations to disclose material flows. A recognized CSR expert and consultant explains what information must be declared and what options pioneers have to make their supply chains and social and environmental standards transparent. An expert from European politics shows which legal regulations are planned.