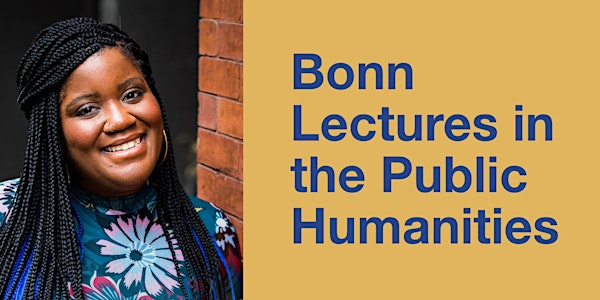 "Translating Your Research" with Danielle Bainbridge
Prof. Danielle Bainbridge on "Translating Your Research and Finding an Audience Online"
About this event
About this event
Join us for the the second year of the Bonn Lectures in the Public Humanities. Our speaker, Danielle Bainbridge, will discuss ways to communicate your research to a broader audience.
The lecture will take place via Zoom webinar.
This event is sponsored by the Department of English, American, and Celtic Studies at the University of Bonn.
Danielle Bainbridge
Danielle Bainbridge is an Assistant Professor in theatre and performance studies at Northwestern University. Her book project Refinements of Cruelty: Enslavement, Enfreakment, and the Performance Archive examines the lives of African American sideshow and freak show performers who were also enslaved. She is the researcher, writer, and host of the PBS Digital Studios web series The Origin of Everything which focuses on highlighting unusual and under told history and streams on Youtube and Facebook Watch. Her creative nonfiction and fiction appears in Moko Magazine, Killens Review of Arts & Letters, and The Mechanics' Institute Review Online. She was the inaugural winner of the 2015 Barry Lopez prize for creative nonfiction from Cutthroat: A Journal of the Arts (judged by Nick Flynn) and a semi-finalist for the Kore Press 2016 memoir award. Her first play Curio premiered at the University of Pennsylvania in April 2018 and also appeared at the Edinburgh Festival Fringe in August 2018.