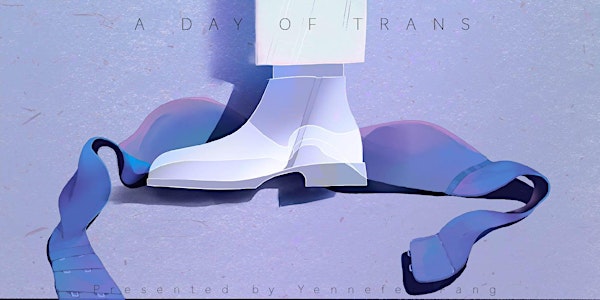 Transgender in China Screening & Talk | English (Hybrid-Online)
Film Screening & Talk: Transgender in China + Post-screening Online Q&A with filmmaker + Panel Talk
About this event
❤️ 🧡 💛 💚 💙 💜 🖤 🤍 🤎❤️ 🧡 💛 💚 💙 💜 🖤 🤍
💥This is a hybrid event! 💥
If you are in Hamburg, please join us at the location!!
The registration link is below!
https://www.eventbrite.de/e/transgender-in-mainland-china-screening-talk-hybrid-tickets-373861699407
❤️ 🧡 💛 💚 💙 💜 🖤 🤍 🤎❤️ 🧡 💛 💚 💙 💜 🖤 🤍
ZOOM LINK:
Join the Zoom Conference
https://us06web.zoom.us/j/9681575019?pwd=c2hrSFRBWUplWU8zUzVBK0Rud0M4QT09
Conference number: 968 157 5019
Password: riparian
RIPARIAN: Chinese Independent Film Screening
🌈The Theme of July🌈
Let's Embrace Queerness!
Co-curated with Pei (Queer Squad)
1/3 Screening in July
19:00, 22nd July 2022
🏳️‍⚧️"T is for transgender"🏳️‍⚧️
Language: English
Process (in total 2-2.5 hours):
Film Screening & Talk: Transgender in China
Post-screening Online Q&A with filmmaker
🎬 Screening (40-50min):
A Day of Trans | Yennefer Fang | 20min | Documentary | EN Subtitle
+Post-screening Online Q&A(20-30min)
🎤 Panel talk (about 60min) :
Medical Regulations of Transgender in China+ Q&A session
🏳️‍🌈In Location Address:
Seminarraum (4. Stock), Fabrique im Gängeviertel, Valentinskamp 34A, 20355 Hamburg
🏳️‍🌈Online:
https://www.eventbrite.de/myevent?eid=376681684057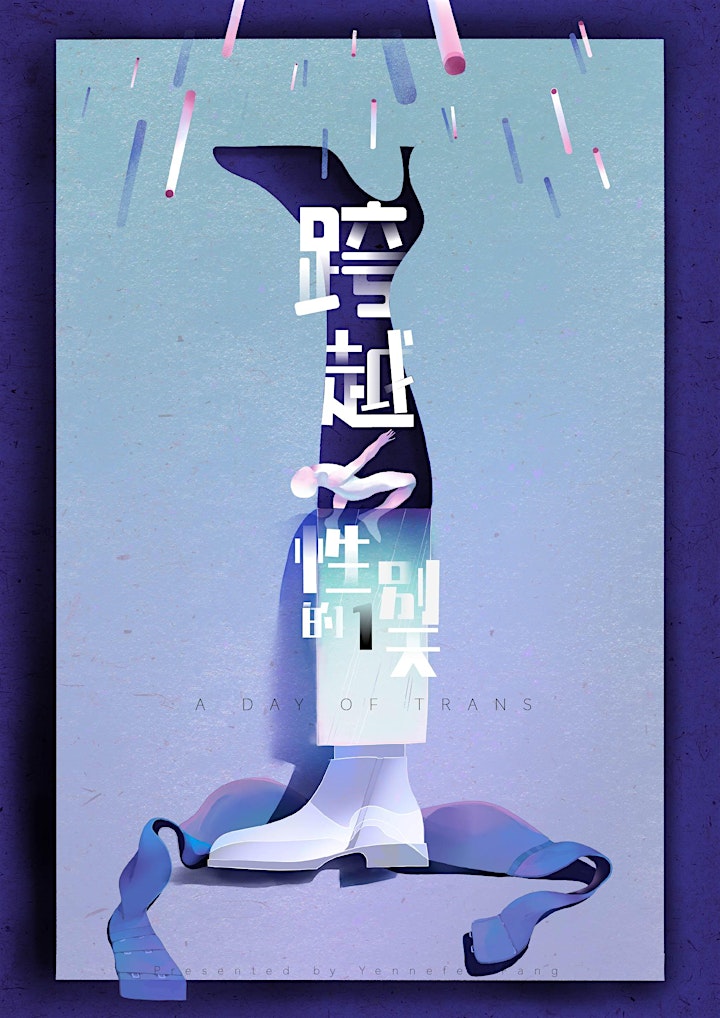 ⭐️About the film "A Day of Trans"⭐️
In China, transgender people's voice is rarely heard; the representation of transgender has been stereotypically shown in the cis-and heteronormative society, which increasingly causes stigmatization and discrimination in social and cultural aspects. Transgender identity has fallen into the eternal marginality, when gender/sexuality has been constantly defined by the "mainstream" regulations and discourses; transgender bodies have been alienated, othered and ab-normalized by the discourse of "normality", which excludes them from social institutions and system.
Director Yennefer Fang's short documentary presents the predicament and challenge of transgender people in contemporary China, which enables the audience to listen to their own storytelling – the narratives of gender variance, the struggle and fight against stigmatization, and gender identities across different generations and class. Adopting a talking-head style of documentation, the film offers a chance for transgender people to craft dialogue with mainstream society, making the audience reflect on their privilege of being cisgender. Besides, multiple perspectives engaging personal experience and the daily practice of transgender people have underlined the significance of queerness – destabilizing the gender binary, and let's talk about gender/sexuality in a diverse way.
------Co-curator Pei
⭐️About Co-Curator Pei⭐️
Pei (She/they) is one of the initiators of the Chinese-speaking LGBTQ+ community Queer Squad and currently studies Film, Theatre and Media Studies with a focus on independent Sinophone queer/feminist cinema. She is devoted to LGBTQ+ social activism, feminism, and anti-racism with an interdisciplinary approach to moving image and (sub)culture. Currently, she is organizing events with topics on gender/sexuality, identity, and critical socio-political discussions in Germany.
⭐️About the filmmaker⭐️
Yennefer is a transgender independent filmmaker, producer, choreographer, dancer, and actress based in Beijing, dedicated to bringing more stories about LGBTQIA groups onto the big screen. She began her career by directing shows and performances about female empowerment in China. Later in the United States, she participated in numerous film projects centered around LGBTQIA groups as a producer and a cast member. In 2017, Yennefer worked as the Second Assistant Director in the Eight Hundred (2020), a Chinese historical war drama film directed by and co-written by Guan Hu and premiered in 2020. She also co-led a destination commercial for China's Liaoning Province and presented her work for the first time at Times Square in New York City in the following year. She later accumulated her experience in Hollywood by working as an Assistant Producer in Swimming (2017) and joined movements that support more Asian American and minority women representation in the motion-picture industry.
⭐️Panel talk⭐️
Medical Regulations of Transgender in mainland China+ Q&A session
While the term "LGBT" was becoming more prevalent in the discourse on sexual minorities, the more frequent use of the term did not mean that all four groups it encompassed had equal access to discourse and representation. At this point, the gay community still dominated the majority of the discourse, while the transgender people still suffered from under-representation. It is only in the last five years that organizations and individuals focused on transgender rights have progressively appeared in China, however the increasing representation does not equate to a corresponding decrease in pathologization and stigmatization against transgender people. The highly controversial transgender-related discourse that appears in official Chinese medical documents or reports is, on the one hand, apparently "outdated" compared to the medical standards used in the international community around the same time. However, on the other hand, the term "跨性别" (transgender) and its related set of discourses, now accepted as "friendlier", have only entered the Chinese language system at the beginning of the 21st Century and have only recently become more widespread.
⭐️About the panelist⭐️
Hannibal (He/they) is one of the initiators of the Chinese LGBTQ+ community Queer Squad. He is currently pursuing a master's degree in sociology at Goethe University of Frankfurt. He is a "Humanity in Action" 2021 Berlin fellow; his research focus is on transgender rights.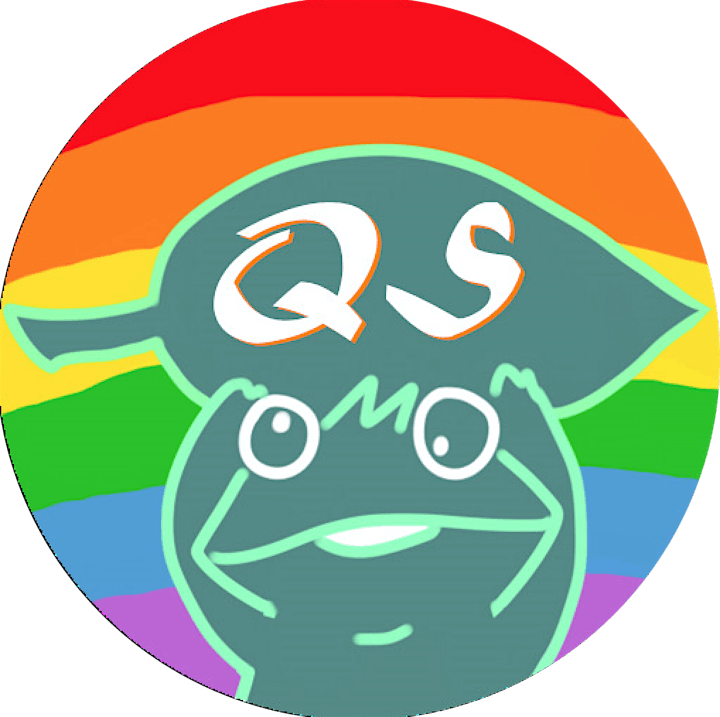 ⭐️About The Location⭐️
Thanks a lot for the support of Seminarraum Collective.
The Seminarraum (seminar room), also known as the "princess room", is located on the top floor of the FABRIQUE. It offers space for aesthetic, cultural and political education as well as for reflection and organization of collective action.
The entire administration and maintenance of the room is carried out on a voluntary basis within the framework of the association Gängeviertel eV.
Seminarraum (4. Stock), Fabrique im Gängeviertel, Valentinskamp 34A, 20355 Hamburg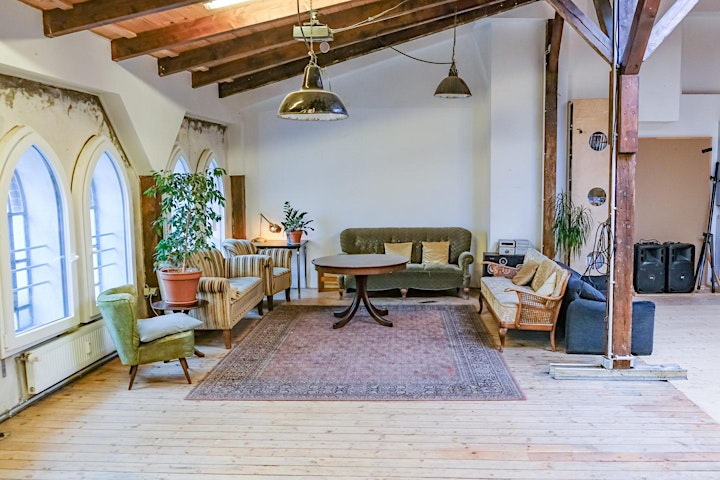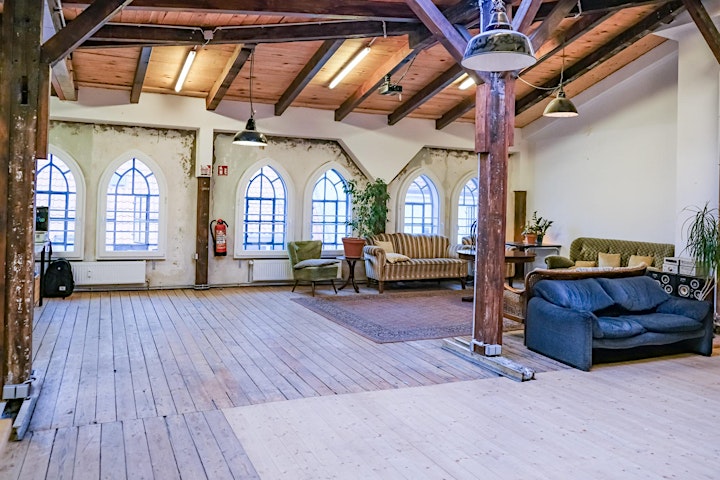 Photos of our screenings: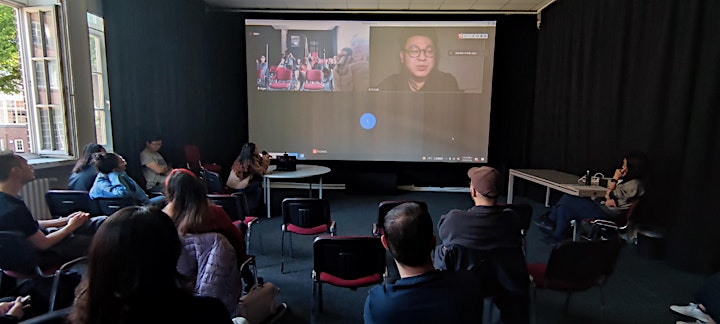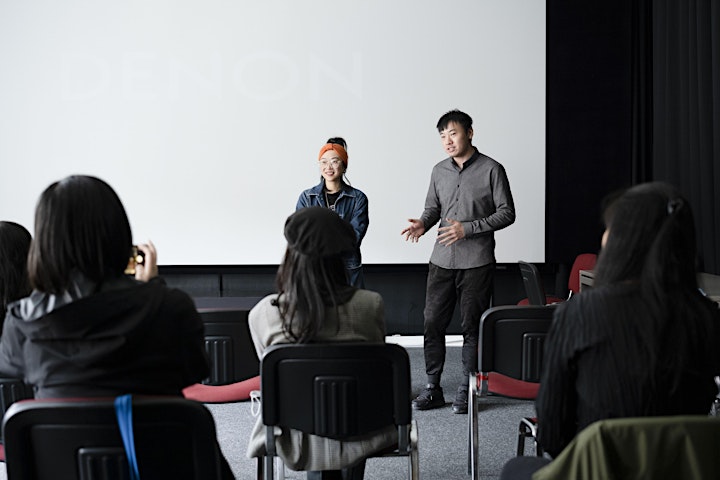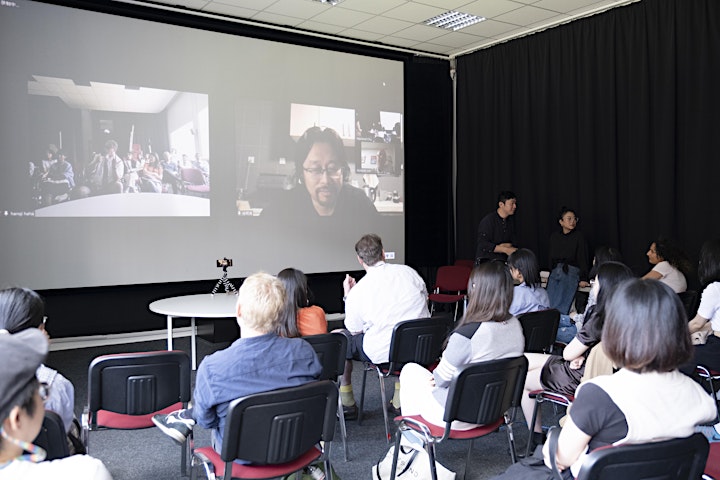 About Riparian - Chinese Independent Film Showcase Hamburg
Riparian Chinese Independent Film Showcase is a film project initiated by Hanqi Sheng and Zhichao Zhu, two filmmakers who are based in Hamburg.
The festival focuses on different types of Chinese language art-house films. By presenting the works of independent filmmakers and video artists (with post-screening Q & A), the showcase presents a non-biased perspective of contemporary Chinese independent art cinema, provides a field for communication beyond boundaries, and enriches the diverse cultural ecology in Hamburg.
The film festival features monthly screenings in the Kino of HFBK Hamburg, and occasional workshops and forums in different urban spaces. The aim is to connect with each other through screenings and to encourage free expression through film.
Special thanks to HFBK Hamburg Film Department for their academic and resource support for this event.
Stay Tuned 👂🏽
Website: filmriparian.com
Ins: Riparian.showcase
Facebook: Riparian Showcase Hamburg
Meetup: RiparianShowcaseHamburg
If you want to recommend us good independent films from your country, please contact us! Maybe later we could collaborate on special screening sessions.
Any other thoughts, workshop ideas, other Chinese indie films, feedback etc.
write us: hello@filmriparian.com