About this Event
Improving coatings, optimising wettability, adjusting the surface tension of formulations: Modern measuring techniques help you to intervene in the complex processes between surfaces in a targeted manner. We invite you to our instructive surface science training courses in the United Kingdom. You will attend illustrative talks covering theory and applications and become familiar with the most important analysis methods in practical sessions.
This training course is relevant for researchers and QC engineers in:
Oil & Gas
Automotive
Aviation
Paints & Inks
Polymers
Coatings
Pharmaceuticals
and many more

Day 1 (September 17, 2019)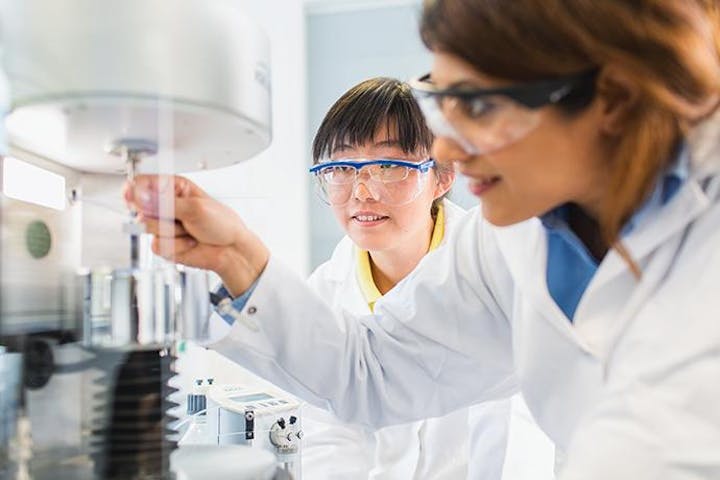 SURFACE TENSION AND FOAM ANALYSIS
Whether used for quality assurance or scientific research, tensiometry is the key measurement technique for analysing the surface and interfacial phenomena of liquids. In this KRÜSS course, we will share our knowledge in this field, introducing you to the theory and practice of all of the methods commonly used for characterising liquid surfaces.
What you will learn
Fundamentals and applications of tensiometry
Static and dynamic methods for measuring surface and interfacial tension of liquids
Methods for characterising liquid foams
Demonstration of methods described in lectures
Example applications from research and development presented by guest speakers
In-depth technical discussion
Practical demonstrations of the methods covered
Fully automated SFT, IFT, and critical micelle concentration (CMC) determinations
Spinning drop method (for very low IFT)
Bubble pressure method (dynamic SFT)
Drop volume method (dynamic IFT)
Pendant drop method (optical SFT and IFT measurement on a drop)
Liquid foam characterisation (foam formation, foam decay, foam structure)
Inkjet drop watcher for optimisation of inks and print head settings

Day 2 (September 18, 2019)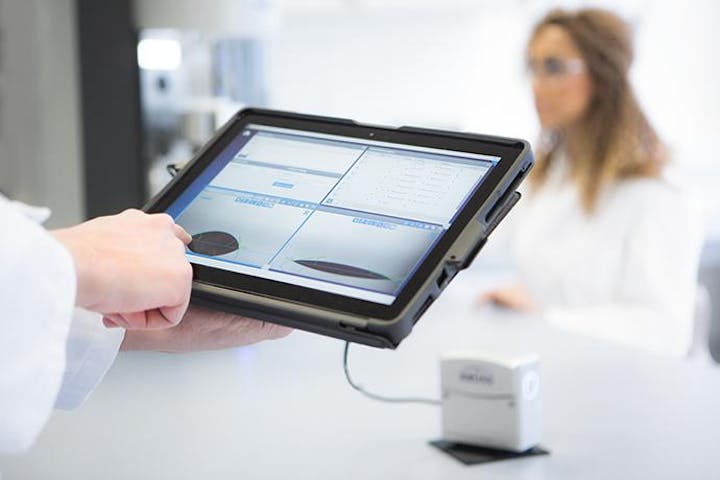 CONTACT ANGLE MEASUREMENT
Wettability, adhesion, surface free energy: When it comes to the surface properties of solids, contact angle measurements are an indispensable tool for material research and quality assurance. We would like to share our scientific expertise with you at this KRÜSS course and provide helpful knowledge for applying contact angle measurement techniques.
What you will learn
Theoretical introduction to contact angle, surface free energy, and adhesion
Illustration of how contact angle, surface free energy (SFE) and adhesion are related
Detailed explanation of various measurement techniques
Presentation of application cases and solutions
Demonstration of methods described in lectures
Example applications from research and development, presented by guest speakers
Practical demonstrations of the methods covered
Contact angle measurement using a tensiometer: the Wilhelmy method
Optical contact angle measurement with dispensed drops
Mobile, fully automatic SFE measurement
Contact angle from above: using our top-view distance method to take measurements in cavities
Measurements on very thin single fibers
Wetting analyses of powders, textiles and other porous materials
Novel Liquid Needle dosing technique

OUR TEAM
Prof. Alexander Bismarck is professor of Polymer Materials in the Department of Chemical Engineering at Imperial College London. His research interests include adhesion and composite interphase design as well as surface modification.
Prof. Julian Eastoe has been a full faculty member in the School of Chemistry since 1993. His track record demonstrates a high international reputation for research in colloids, surfactants and applications of neutron scattering.
Nicholas Hearn obtained his B.Sc. honours degree in Applied Chemistry from Brunel University. He started his career in the field of rheology before joining KRÜSS where he is now regional manager, responsible for the UK & France.
Dr. Andrew Mellor obtained his EngD from University College London. Before joining KRÜSS in 2017 as a technical consultant, he worked in the field of surface chemistry focusing on nanoparticle promoted catalysis.
Dr. Phil Taylor obtained a PhD in Colloid Science from the University of Bristol. He then joined ICI Agrochemicals (now Syngenta) at Jealott´'s Hill Research Station to work in the Formulation Research Group for 20 years.

FURTHER INFORMATION
Two 1-day training courses - book both or just one
Max. 35 participants
Included: all course material, refreshments, luncheon, and dinner on Sep 17
Cancellation: 90% refund if made before Aug 31. No refund after Aug 31
Payment methods
Can't pay by credit card ? Contact us on +44 117 325 0401 or info@kruss.co.uk to arrange for an alternative payment method.
Any questions?
Please contact Ms Anne Bluteau: info@kruss.co.uk