Description
TOUCHING INNOVATIONS 2019 is Berlin's largest Internet of Things Startup Event; presenting 60+ speakers, 40 exhibitors and 30 startup pitches from different IoT fields over 2 days.
Some of the differentiating features compared to usual tech/startup events will be our corporate pitches in order to pug problems from renowned companies by finding potential solutions from the IoT startup-crowd in private or joint sessions.
Our speakers will be covering a 5-year tech-startup journey incl. "fuckUp" stories with now-succeeding founders. We will also present a new paradigm of matchmaking to link startups to talents actively before, during and after the event.
On top of that, we also diversify ourselves through up-close innovations, which are not only lectured, but experienced actively on site, and might even be developed by the attendees themselves: "Build-Your-Wearable!"
--
NETWORKING. FUNDING. MY THING.
Apart from exponential networking during the entire event, founders will get the opportunity to present their business in form of 15-minutes startup-pitches (7 mins. pitch + Q&A) to win business angels, venture capital, co-founders, other partners, as well as corporates and customers.
Investors, corporates and buying centers from selected industries will be sharing their view on market requirements and company objectives for the upcoming years to find their potentially new suppliers or partners from the startup-crowd.

EXCITING SPEAKERS AND ONSITE-ACCELERATION
In a wide range of presentations, international experts will cover various topics and take you through the latest trends and research in future tech, e.g. about IoT sensors and actuators, smart textiles, wearable technology, artificial intelligence & machine learning, augmented & virtual reality, esports, as well as digital marketing, cryptopayment models, patents & copyrights, lab & venture building, PropTech, valuation methods for tech startups, growth & exit strategies, and many other topics.
Speakers include:



THE MEETUP OF INNOVATIONS
Alongside with other exciting IoT areas, you will be experiencing:
BabyTech
Connected, autonomous vehicles
FashionTech
HealthTech
Industrial IoT
MindTech
SafetyTech
Smart Home
SleepTech
VR/AR/Mixed Reality
eGaming/eSports
WellnessTech


Excerpt of sponsors + partners: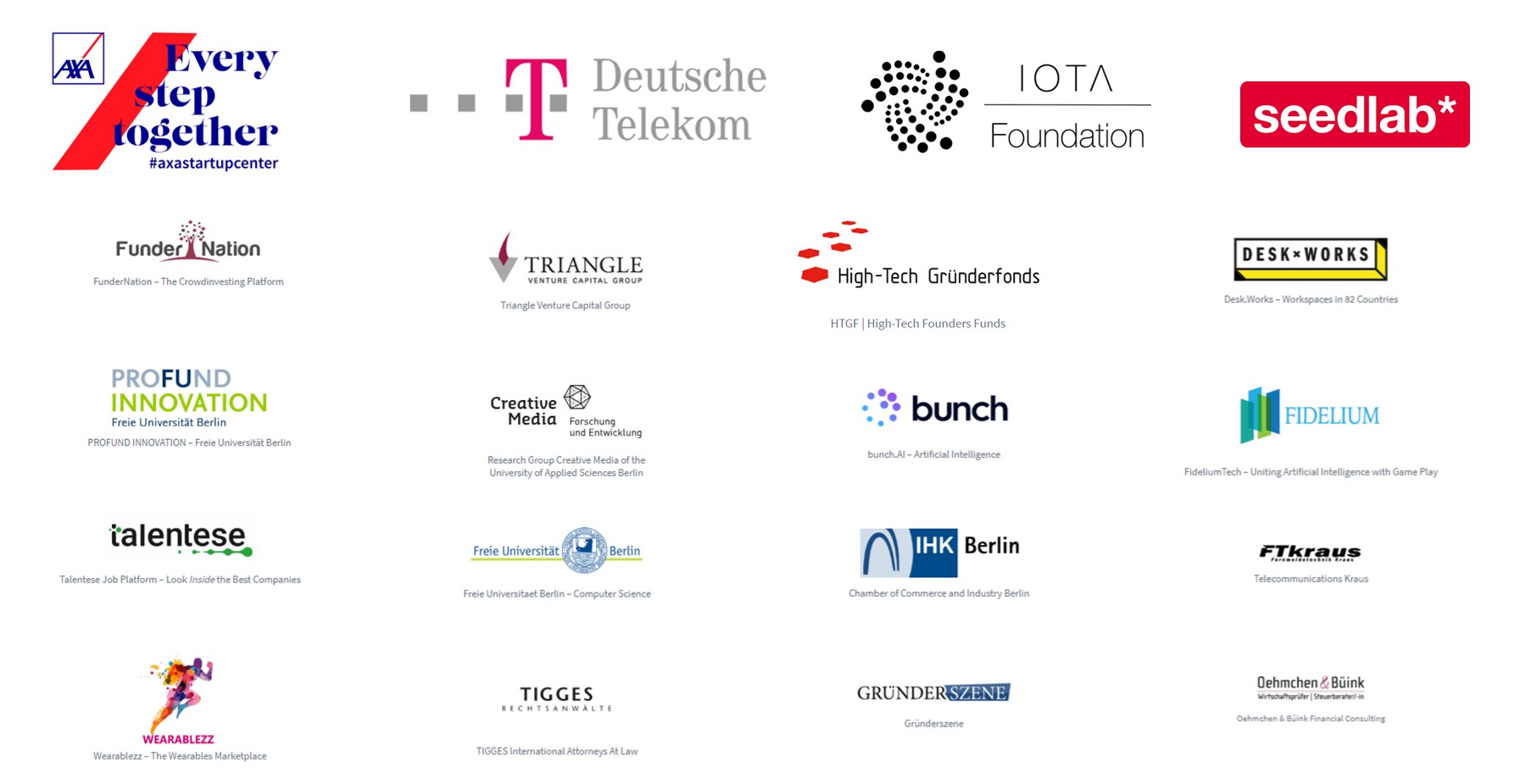 In case of any questions, please feel free to send us an email: info@touchinginnovations.de