TopApps Developer Night

Monday, 8 April 2013 at 19:00 (CEST)
Registration Information
This event is invite-only
Event Details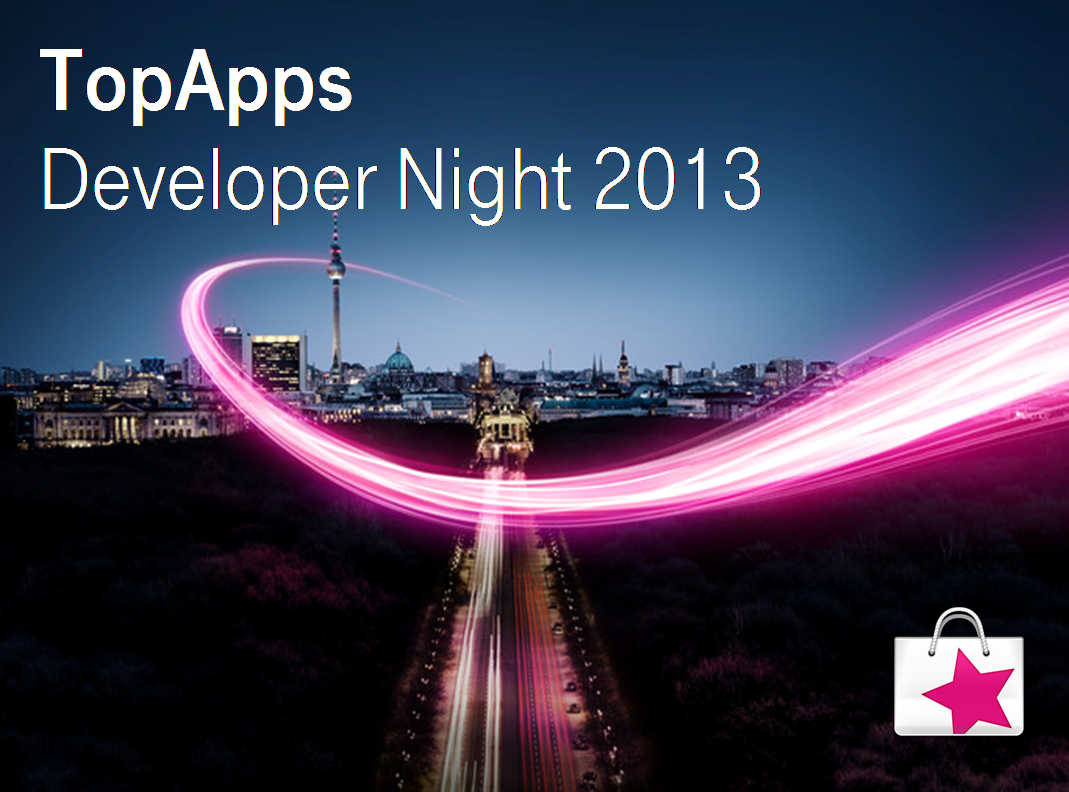 EXCLUSIVE NETWORKING EVENT
FOR THE BEST APP DEVELOPERS AND STARTUPS
As a follow-up to our 'TopApps Developer Day' in 2012, Deutsche Telekom's TopApps programme will host another exclusive event for developers and app start-ups during droidcon week. On April 8th, 7 PM, we will welcome around 70 selected developers from Germany and abroad to a casual networking event in our '4010' concept-store in Berlin-Mitte. Expect a highly-interactive discussion around topics like app design, monetisation strategies, marketing, Apple/Google/Microsoft store dynamics, app analytics and many more. We would be pleased to have you as our guest on this invite-only event!
Look forward to exciting brief lectures and a following panel discussion with these following speakers:

STEFAN ZILCH
(MD Spotify Germany)
LUIS-DANIEL ALEGRIA
(CEO social event platform Vamos)
MICHAEL SCHADE
(CEO Fishlabs, makers of 'Galaxy on Fire')
SEBASTIAN SCHÜRMANN
(Android Scrum Master myTaxi) 
PAUL H. MÜLLER
(CTO app analytics provider adeven)
CHARLES CECIL
(CEO & Co-Founder Revolution Software)
-Final changes might apply-
The night will be moderated by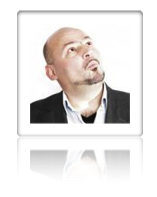 CHRISTOPH RÄTHKE,
founder and CEO of Berlin Startup Academy,  mentor in the German startup-scene, and founder of Mobile Monday Berlin.
Enjoy our casual networking atmosphere, free food and drinks. Spend this evening with us in Berlin and be sure to meet other successful app developers, VCs and CEOs to exchange best practice.
Please only register via Eventbrite, this also applies to the press, due to neccessary capacity planning. We look forward to welcome you on April 8th! If you cannot join, please also let us know via Eventbrite. Last not least, spread the word - hashtags: #topapps #developernight.
Your TopApps Team:
Kristina Wunderer, Michael Wolski, Lars Vonderschmitt, Marco Benninghaus
Organiser
Deutsche Telekom's co-marketing programs 'TopApps' and -just established in 2015- 'Mega-Deal' recommend innovative apps and services to Telekom customers. The programs offer attractive co-operation models around exclusive benefits for Deutsche Telekom's over 30 million customers in Germany. We help more than 100 developers per year to stand out from the crowd. More than one million customers follow our recommendations every month.