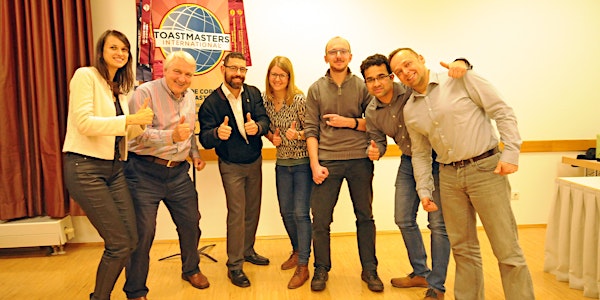 Toastmasters practice to speak in front of an audience
Location
VHS
Sonnemannstraße 13
60314 Frankfurt am Main
Germany
We learn and practice to speak in front of an audience. We do this always in an extraordinary friendly and supporting atmosphere.
About this event
Our meeting venue is at the VHS Frankfurt. We have meetings every Monday.
Each first Monday in a month is an online meeting. Guests are very welcome. Try out, maybe you like it :-) .
Lots of additional information you will find on our website.
www.edc-toastmasters.com