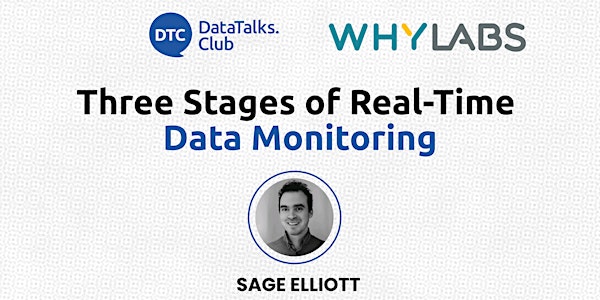 Three Stages of Real-Time Data Monitoring
A hands-on workshop to implement validation and monitoring for your data in motion - Sage Elliott
About this event
In this hands-on workshop, we'll cover how to implement your own real-time data validation and monitoring system from start to finish.
Data validation and monitoring are foundational steps to building reliable pipelines, trustworthy data, and responsible ML models.
We'll tackle the 3 stages of data monitoring:
Reactive: Manual analysis and visualization techniques
Proactive: Implement Data Quality as part of your ML pipelines
Real-time: End-to-end monitoring as data moves through your system
We'll also discuss important data & ML monitoring concepts:
Data monitoring best practices
How to monitor for data quality & distribution drift
Detecting bias in data and model predictions
By the end of this workshop, you'll be able to implement data and AI observability into your own pipelines (Kafka, Airflow, Flyte, etc) and ML applications to catch deviations and biases in data or model behavior.
About the speaker:
Sage Elliott has worked in hardware and software engineering roles at several startups for over a decade. Through hands-on workshops and mentoring at hackathons, he has taught thousands of people how to get started with programming, machine learning, and computer vision. As a technical evangelist at WhyLabs, Sage enjoys breaking down the barrier to AI observability and talking to amazing people in the Robust & Responsible AI community.
DataTalks.Club is the place to talk about data. Join our slack community!
This event is sponsored by Whylabs.