About this Event
Thought leaders are subject-matter experts who are seen as an authority in their niche because they can simplify complex ideas and tell a good story about them. They lead the discussion by articulating what's new and changing about their area.
In this webinar, our Workshop 1 and Workshop 2 are condensed and combined for individuals.
Workshop 1: Find your thought-leadership niche (Find it)
In the first of these soft-skills workshops, you will define your thought leadership and you will be asked to articulate the ideas you want to be known for inside and outside of your organization. If you are independent, you will articulate your thought leadership niche as it applies to your clients and prospective clients.
Workshop 2: Frame your thought-leadership articles (Frame it)
In the second workshop, you will brainstorm story ideas that will help you find new ways to express your ideas and make them more accessible to a wider audience.
Subject-matter experts often struggle with this: They are so deeply immersed in their area of expertise that it's difficult to find new and different ways to talk about that area.
Deliverables Workshops 1 & 2: Your thought-leadership statement and your list of story ideas
Want more?
Workshop 3: Write a first draft of an article born of your thought-leadership niche (Flesh it out)
In a third workshop that follows (register separately on Eventbrite for workshop 3), you will write a first draft of an article born of your thought leadership niche for your organization's website or your own LinkedIn profile.
Deliverable Workshop 3: Your first draft
These workshops are neither typical storytelling workshops, nor are they solely focused on thought leadership.
They take you through the three steps to writing like a thought leader:
-Finding your niche (Workshop 1 - Find it)
-Framing your stories (Workshop 2 - Frame) and
-Writing your story (Workshop 3 - Flesh it out)
IMPORTANT: These workshops build on each other. For that reason, you must attend 1 & 2 in order to attend 3.
Want to know more?
See Institute for Thought Leadership
For a limited time, we are offering a condensed version of our workshops for individuals free of charge. Afterwards, if you're enlivened and excited, we ask you to help spread the love by bringing other people on board from your company or companies you know.
-By signing up for this event, you agree to receive Rhea's occasional newsletter on thought-leadership writing.
-These webinars are recorded and may be published in whole or part online. If you don't want to be recorded when interacting in the class, please let your host know.
-Please come up to 15 minutes early for networking.
-This is not a passive event. If you do not participate with camera, you will be kindly asked to leave.
-This event is very interactive. Please be on time.
--Feel free to register for Workshop 3 now. However, if you miss Workshop 1 & 2, you'll be asked to wait to attend 3.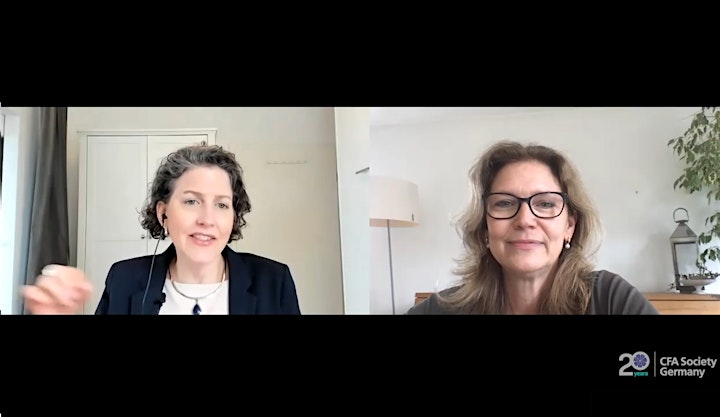 Watch an interview about the workshops with your host Rhea Wessel done by CFA Institute here.