About this Event
"If you're given a choice between money and sex appeal, take the money. As you get older, the money will become your sex appeal." - Katherine Hepburn -
In order to achieve exactly what you want in life, it's important to be smart when it comes to your career and switched on when it comes to your finances. However, as with many things in life, this is often more easily said than done. Financial matters especially are often complicated or confusing, and sometimes it feels easier to bury your head in the sand rather than face up to the situation.
There are countless mistakes that we women inadvertently make when it comes to money, but the good news is, if you're aware of them, you'll be able to take action to prevent making the same errors in the future and put yourself back in the driver seat of your financial future!
The purpose of our workshop is to broaden your horizon through guided coaching and group exercises in order to:
... identify your personal money challenges
...change your mindset on finances. (Warning: you might even enjoy it.)
.. take home action plans to improve your money spending habits and start saving money by spending with foresight.
... exchange and network with other amazing women from all over the globe.
Furthermore you will receive insights, best practices and support from our finance and coaching specialists.
As Coco Chanel once said: "There are people who have money and people who are rich."
The workshop is suitable for any woman with personal and/or professional finance challenges. It is our vision to inform women about financial management and to enable them in an easy and fun way! 🙌
Tickets
19,90 Euro/ seat to cover for the costs for room, drinks and snacks. Thank you for your understanding.🙏
Every seed plants a tree.🌳
Corona measures
For safety reasons the amount of participants has been reduced to 12. First come first serve.
We are currently researching on roof top or other open air locations. The location will be announced ASAP.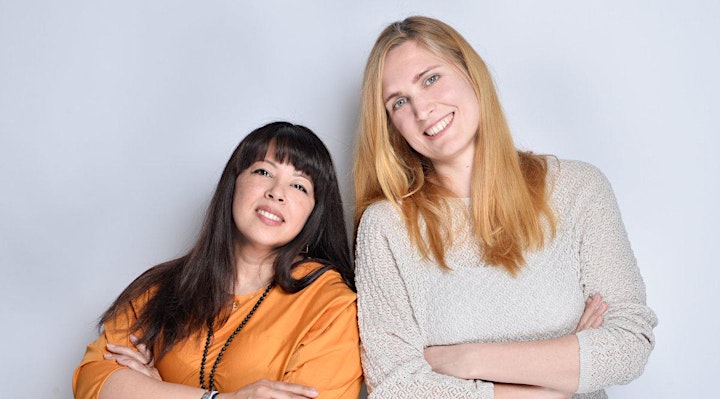 Who are we?
We are Yvonne and Verena. FrauFUTURE stands for tailor-made FINANCIAL and CAREER solutions for women.
We strongly believe that you need to be FINANCIALLY INDEPENDENT and stand on your own two feet, if you want to be TRULY INDEPENDENT. So whether you want to save up for your own flat, be able to retire at 55 or finally pursuit your dream-career, we help you achieve your VERY OWN GOALS!
Our services today include coaching, training and workshops. We offer 1:1s, open workshops for everyone and dedicated workshops and trainings for companies only. We partner with the re-known ERGO PRO.
🌳 We listen to you.
🌳 We respect your dreams.
🌳 We help you find your tailor-made solution.
fraufuture.com
we@fraufuture.com