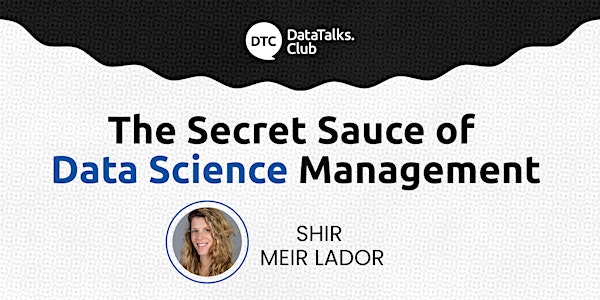 The Secret Sauce of Data Science Management
Helping data scientists become successful - Shir Meir Lador
About this event
Outline:
Managing down: making your DS team successful
Managing across: managing expectations of your now- Data science partners
Managing up: helping your manager be successful
Data Science project playbook
About the speaker:
Shir Meir Lador, data science team lead at Intuit in Israel, develops machine learning models for security, risk and fraud in products like Quickbooks, Turbo Tax and Mint.
DataTalks.Club is the place to talk about data. Join our slack community!