About this Event
In these pandemic times, our lives have slowed down in many areas. Mobility is restricted. Social interactions are reduced. Culture and entertainment are limited. Yet many of us literally crave to nurture our souls and satisfy our hunger.
Although limited to the privacy of our own four walls, we demand fresh food, inspiring ingredients, and joyful food experiences. We ask for flexible and safe options to shop, consume, and enjoy. Together we will shed light on how the experiences of the last months can have a positive impact on business in the food and gastronomy sector.
Come and join the discussion at our breakfast table together with future-oriented food entrepreneurs. We'll inspire, ask, share, challenge, and stimulate with small gestures a beautiful revolution.
Arrive and Mingle
Gather and Welcome
Stories at the Breakfast Table
Soft Closing
In diesen pandemischen Zeiten hat sich unser Leben in vielen Bereichen verlangsamt. Die Mobilität ist eingeschränkt. Soziale Interaktionen sind reduziert. Kultur und Unterhaltung sind limitiert. Dennoch sehnen sich viele von uns buchstäblich danach, die Seelen zu nähren und den Hunger zu stillen.
Wir erwarten auch flexible und sichere Möglichkeiten zum Einkaufen, Konsumieren und Genießen. Gemeinsam wollen wir beleuchten, wie unsere Erfahrungen der letzten Monate sich positiv auf das Geschäft im Lebensmittel- und Gastronomiesektor auswirken können.
Komm und diskutiere mit zukunftsorientierten Food Entrepreneuren an unserem Frühstückstisch, um zu inspirieren, zu hinterfragen, zu teilen, herauszufordern und mit kleinen Gesten eine schöne Revolution anzuregen.
Ankommen
Willkommen
Geschichten am Frühstückstisch
Soft Closing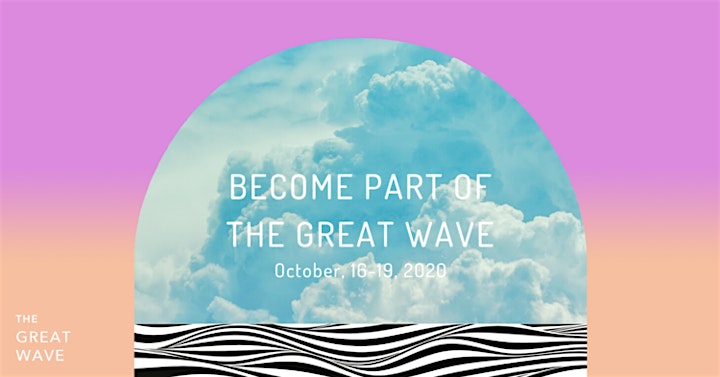 The Zurich hub is part of The Great Wave, the first-of-its-kind virtual and in-person festival that will connect thousands of people around the world from October 16-19, 2020 to explore how we can reinvent business, our organizations, and ourselves.
To reserve your spot, please get your The Great Wave pass. Once you hold a pass, you receive a password to sign up on this Eventbrite page for the hub. Due to limitations on crowd size, registration and admittance for hub events are first-come, first-served.
Virtual and in-person, global and local, indoors and outdoors, in cities and nature, alone and together, The Great Wave is an extraordinary festival for extraordinary times. View the global program here.
The Great Wave is a creation of the House of Beautiful Business, a global think tank and community to make humans more human and business more beautiful.
Any questions? Please email us at collaborate@thebusinessromanticsociety.com