Description
India, Australia, Japan, and the U.S. – four countries, scattered around the globe – have started to promote the concept of a «free and open Indo-Pacific».
What may sound like an odd geographical description is actually an effort to redefine Asia's strategic center. To that end, the four countries have restarted the «Quad» (short for Quadrilateral Security Dialogue). What was a short-lived attempt in 2007 has picked up steam in 2017. What has changed in the 10 years in between? What are their goals with the «Indo-Pacific»? How are China and the ASEAN states reacting to the initiative? And what's in it for each single country?
At this lunch explainer, Philippe Welti and Daniel Woker, two former top Swiss diplomats, will guide us through the region using four maps. The new format will allow us to discuss the meaning and possible implications of the «Indo-Pacific» for the Asian power balance.
Program:
11:45 Doors open
12:00 Introduction and Discussion
13:30 Lunch-Apéro
14:00 End of Event
---

Philippe Welti is the former Swiss Ambassador to India and to Iran. He retired from the Swiss Diplomatic Service after an impressive career, during which he acted as Political Director of the Swiss Defence Ministry, in diplomatic postings in Bonn, London and New York. Before joining the diplomatic service in 1979, he served as liaison officer in the Swiss delegation NNSC to Korea in the DMZ. He is president of the Economic Chamber Switzerland-Iran (ECSI), member of the London-based International Institute for Strategic Studies (IISS) and co-founder of «Share-an-Ambassador – Geopolitical Coaching».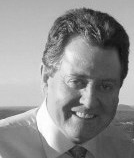 Daniel Woker is the former Swiss Ambassador to Kuwait, to Singapore and to Australia. He studied in Geneva, Zurich and the US, and soon after joined the Swiss Foreign Ministry where he had postings in Belgrade, at the UN Mission in New York, in Stockholm and in Paris. Back in Berne he acted as Development Officer, Deputy Director for Europe and the first Director of the Geneva Centre for Security Policy (GCSP). His present publishing activities concentrate on the greater Asia Pacific and on an international perspective of Swiss foreign relations. He worked as a Senior Lecturer at the University of St. Gallen and is co-founder of «Share-an-Ambassador – Geopolitical Coaching».