Description
Dear Sir or Madam,
You are cordially invited to the International Aerospace Forum at Makino, Kirchheim u. Teck, Germany on January 23 - 24, 2019.

Makino and learn about the latest manufacturing trends in the aerospace industry.

The Forum will feature presentations and a panel discussion with industry experts and will discuss the practical demonstrations of our machines dedicated to aerospace applications.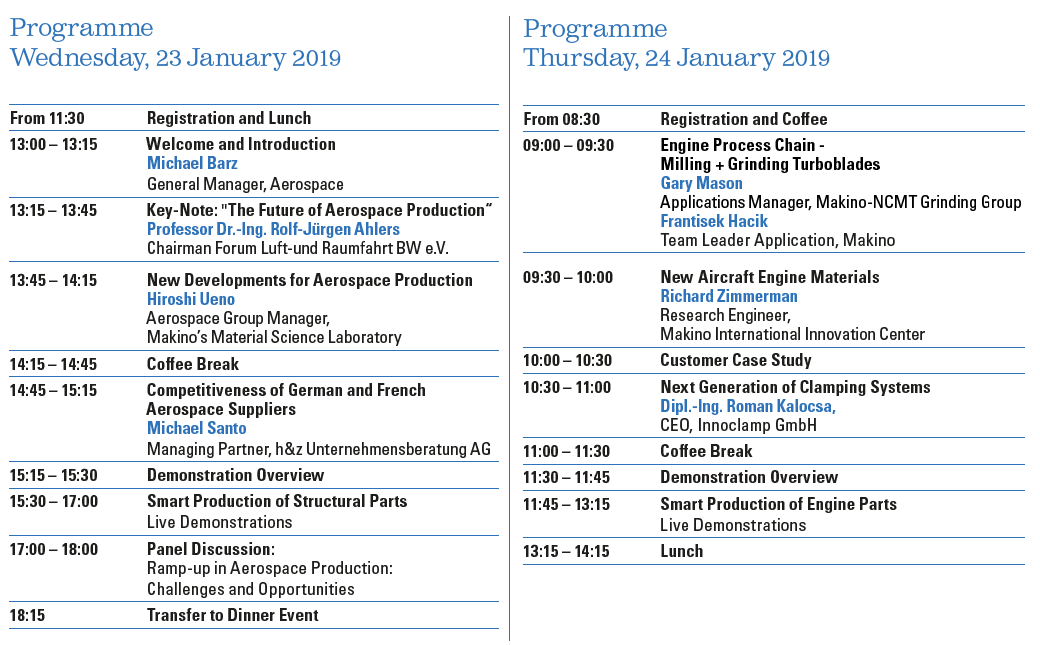 For more details please contact:
Sabine Sergel: s.sergel@makino.eu
Phone: +49 (40) 29809 160