Dieses Event ist beendet.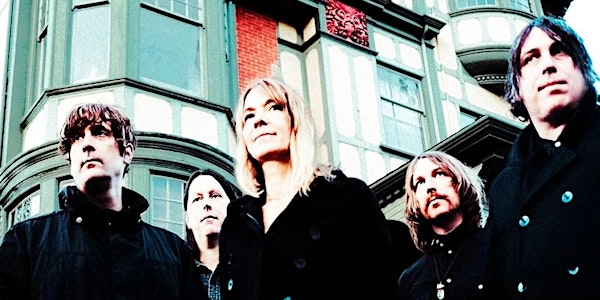 The ASTEROID N°4 + MAGIC SHOPPE
California-based psychedelic-rock legends Asteroid 4, marking the twenty-fifth anniversary of their existence!
Zeit und Ort
Veranstaltungsort
Urban Spree Revaler Straße 99 10245 Berlin Germany
Karte und Wegbeschreibung
Rückerstattungsrichtlinie
Kontaktieren Sie den Veranstalter, um eine Rückerstattung anzufordern.
Zu diesem Event
::THE ASTEROID No.4
Are an American psychedelic band based in the San Francisco Bay Area. Originating from Philadelphia in the latter half of the 1990s, the band began their relocation to the west coast in 2011.
Since forming, the band has endured several lineup changes. Over the last ten years, however, they have consistently included Scott Vitt (vocals, guitar), Eric Harms (guitar) and Matty Rhodes (bass, vocals). Drumming duties are now performed by Mark Tarlton (formerly of Echodrone) and Camilla Saufley provides keys, guitars and vocals (formerly of Assemble Head In Sunburst Sound, Goldenvoid).
The band is known for their dynamic live act, integrating multi-textured guitars and reverb-drenched vocal harmonies over an unwavering rhythm section. However, it's been their prolific recording output, including their eleventh album "Tones of the Sparrow", that's helped build their dedicated fan base within the underground psychedelic scene. With well over a dozen compilation appearances, digital-only rarity releases, and multiple singles and EPs, the band is said to improve with each release.
The Asteroid No.4's sound has been called a "hypnotic hybrid of several different genres filtered through the kaleidoscope of all things psychedelic." Whether it be "Krautrock", "shoegaze", folkrock, or even the occasional dabbling in "Cosmic" countryrock, the band have never shied away from wearing their influences squarely on their sleeves.
::MAGIC SHOPPE
The warm and fuzzy tonality can washout into soundscapes or crash into a maelstrom. They balance retro and futuristic music with thumping bass and jangling rhythms with dark vocal melodies. Magic Shoppe have offered up their own fuzzy, wall of sound influenced blend of shoegaze across five EPs, four full-length studio albums and one live album over the past nine years.
With three well-received European tours since 2017 and a fifth EP studio album (Patty Hearse) being released in September 2022