Dieses Event ist beendet.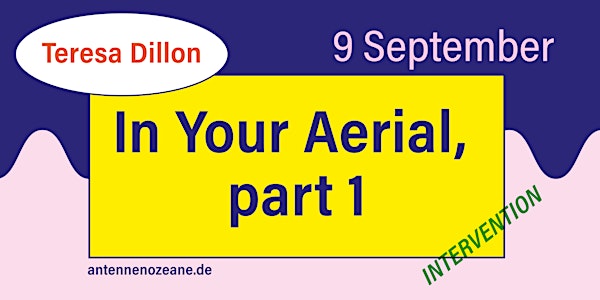 Teresa Dillon • In Your Aerial, part 1
Street-based performative intervention dealing with city infrastructure and fibre optic cables
Zeit und Ort
Veranstaltungsort
Alte Münze Berlin Molkenmarkt 2 10179 Berlin Germany
Karte und Wegbeschreibung
Zu diesem Event
Teresa Dillon • In Your Aerial, part 1
In Your Aerial is a two-part piece that deals with contemporary and historical acts of care, repair, maintenance and inheritance of Internet infrastructures. Part one is a street-based performative intervention that focuses on a witnessed act of repair and install. This act of repair is retold through the lens of Berlin's current and ongoing Internet upgrade whereby existing copper infrastructures are being replaced with the promise of faster fibre optic cables. With the recent launch of the cities Gigabit Strategy, providers such as Tele Columbus, Deutsche Telekom and Vattenfall and Eurofiber are utilising the cities infrastructures from pipes to Ringbahn shaft points as a means to upgrade the system but what happens when these cables need repairing? How is their care and maintenance dealt with and within whose hands does it lie?
This street intervention explores these matters of care through performance, storytelling and collective group encounters. Part two of 'In Your Aerial' will take the form of an academic paper that will be presented as part of the programmes conference on 23-25 September.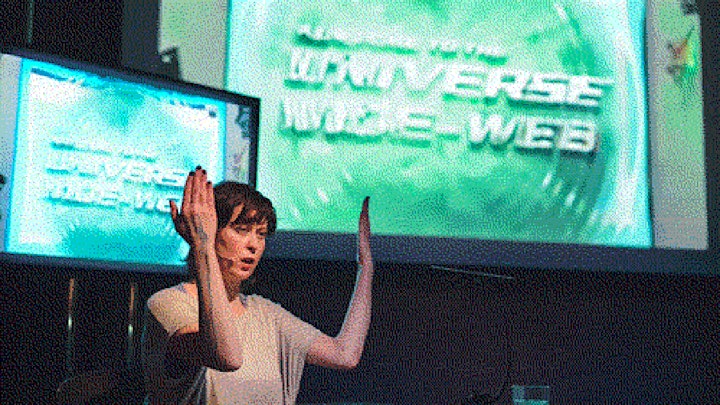 Teresa Dillon
An artist and researcher, Teresa's work explores relationships between humans, other species, technology, cities and our environments. This currently manifests through two artistic-led research programmes, Repair Acts (2018–) and Urban Hosts (2013–). Repair Acts fosters ideas about restorative cultures and practices by connecting past stories of care, maintenance and healing, with what we do today and how we envision the future. With Urban Hosts practicing conversational and hospitality formats as a means to provoke ideas of encountering and »the alternative« within city spaces. As a Humboldt Fellow (UdK and TU, Berlin, 2014-16) her work documented artistic approaches to making the electromagnetic spectrum in cities audible and since the early 2000s, her work has been exhibited at various festivals and venues. Experienced in producing software and hardware projects, Teresa has also written on subjects such as open source processes, music, technology and design, sonic materiality's and folklores, multispecies relations, surveillance, governance and the smart city, repair economies and artisan repair professions. Invited to co-curate transmediale (2016) and HACK-THE-CITY (2012) for the former, Science Gallery, Dublin, since 2016 holds the post of Professor of City Futures at the School of Art and Design, UWE, Bristol.
polarproduce.org
repairacts.net
urbanhosts.org
Forests of Antennas, Oceans of Waves is a series of events that delves into the phenomena of electromagnetic waves in urban environments from both an artistic and theoretical perspective.
In workshops, interactive walking tours, lectures, sound performances, presentations, installations and discussions, we intend to shed light on the various physical, social, legal, urban, political, biological and ecological implications of "Hertzian Space".
www.antennenozeane.de