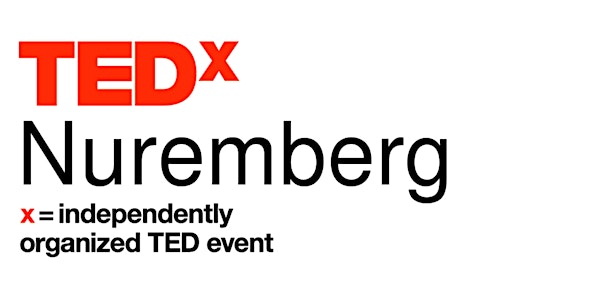 TEDxNuremberg 2023
TEDxNuremberg 2023
Datum und Uhrzeit
Beginn am Sa., 3. Juni 2023 14:30 (CEST)
Veranstaltungsort
Tafelhalle Äußere Sulzbacher Straße 62 90491 Nürnberg Germany
Rückerstattungsrichtlinie
Kontaktieren Sie den Veranstalter, um eine Rückerstattung anzufordern.
Zu diesem Event
6 Stunden

Mobile E-Tickets
If we think about it – the story about the origin of life is so improbable. It happened against all odds. A pure coincidence that led to the simplest unicellular organism, from which countless fascinating life forms have evolved, including us. The beauty of it is, that this is still happening today.
And we are fascinated by those stories. Stories, in which success was only a faint hope in the beginning. Stories, that tell of struggle and setbacks, of persistence and dreams coming true. Whether it's the story of an engineer saving a community from famine, a remarkable leader who galvanizes people to champion their cause, or a story about a personal struggle. We love stories whose outcome is uncertain, and at TEDxNuremberg we believe these stories are worth spreading.
This year, we invite everyone to share their story of how they managed to push through against all odds. What was your journey that seemed impossible at the start? What drove you? What are the paths we, as a society, must embark on, even if the goal seems so far away?
Let us reflect on these questions together and prove that even the tiniest chance of success is enough. Many people dream of making the impossible possible – and many already did. Against the odds!