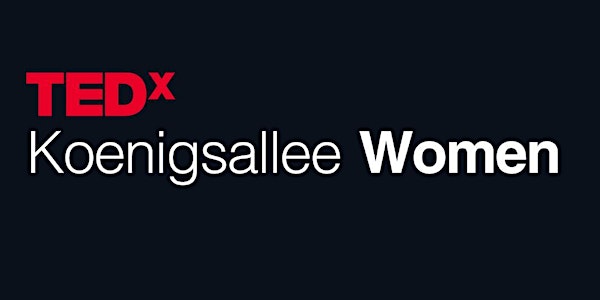 TEDxKoenigsallee WOMEN - Moms Lead Change
In 2022 we proudly present TEDxKoenigsallee Women on leading change, work, rights, the future and joy - all ideas worth spreading.
Refund Policy
Contact the organizer to request a refund.
About this event
An afternoon of ideas and connections!
(In DEUTSCH und Englisch)
This year TEDxKoenigsallee like to put the spotlight on women - or better to say: 5 amazing moms who change the world by one act at a time.
They will share with you in their inspiring TEDx talks:
How moms getting ready for a new generation of wisdom kids (Barbara Canal)
How an expat mom can influence business AND the life of her teenagers (Vanessa Ehlers)
How a new breed of women (and leaders) are stepping up to change our perspective on life and business (Maren Woelfl)
How you find hope & happiness by building wells in Africa (Jenny Westholt)
How mothering key essential qualities will lead us into a more sustainable future (Alessandra Di Leo)
This event is not just for women, moms or leaders but for all who are looking for new ways of living, working and being.
Of course we keep the fun up and leave room for plenty of fun connection for the whole audience.
And hey, would you like to connect with the speaker for a personal conversation? Stay tuned.
But for now ... grab your coffee and cake. Get cozy on a cold November afternoon when these new ideas will warm your heart and heat up your mind.
We can't wait to see you in the 'room'.
Eve, Lisa and Chrissi
----
PS: ONLINE Teams Link will be provided shortly before event.
All details you will find also here: https://tedxkoenigsallee.de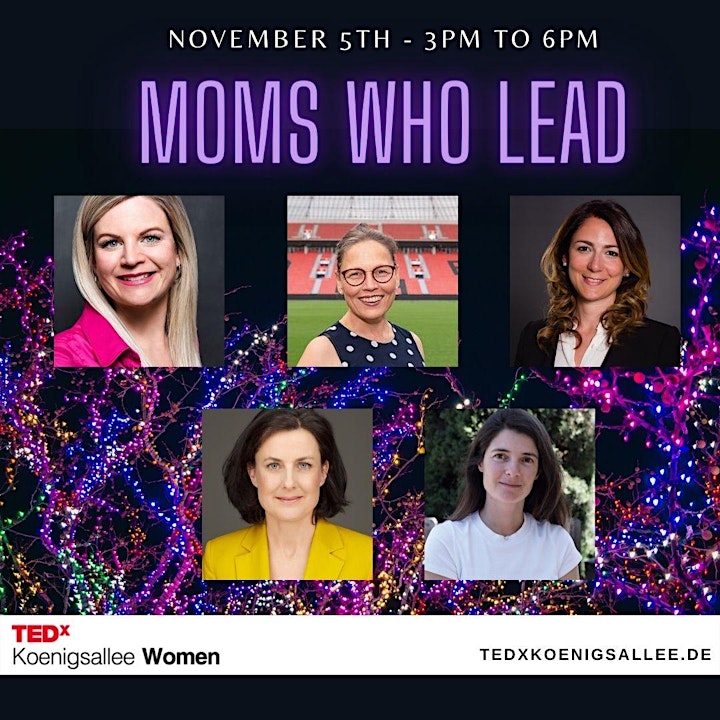 This event is part of the global TED WOMEN week: https://conferences.ted.com/conference/tw2022?ted-conf