Description
The majority of the world's countries are now governed by democratic regimes. And yet concerns remain that democracy's spread is now stalling and that even within so-called 'democratic' nations, the conditions necessary for fair and accountable government find themselves increasingly under threat. Technological advances have had an irrevocable effect on the political landscape, with algorithms and recommendation systems now used to influence political decision-making, and big data set to become a powerful tool in changing electoral decisions.
Added to this, voter turn-out across the globe has hit the lowest figure in a generation and a deep mistrust in politicians and government has found greater voice.
So what do these changes mean for the future of democracy and democratic nations? And do the mechanisms of democracy require a re-evaluation in light of recent elections and referendums? What will democracy look like in the future?
Join the conversation at the TEDxBerlinSalon "Democracy" on Sunday, July 2nd from 4.00 pm - registration starts at 3.00 pm! Find more information on the program on www.tedxberlin.de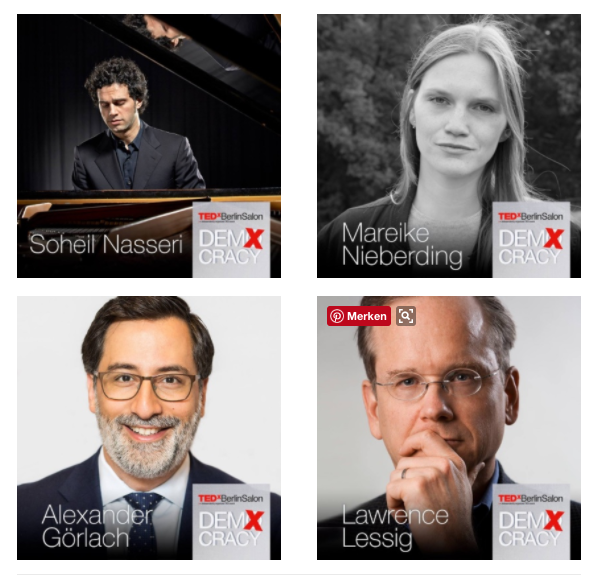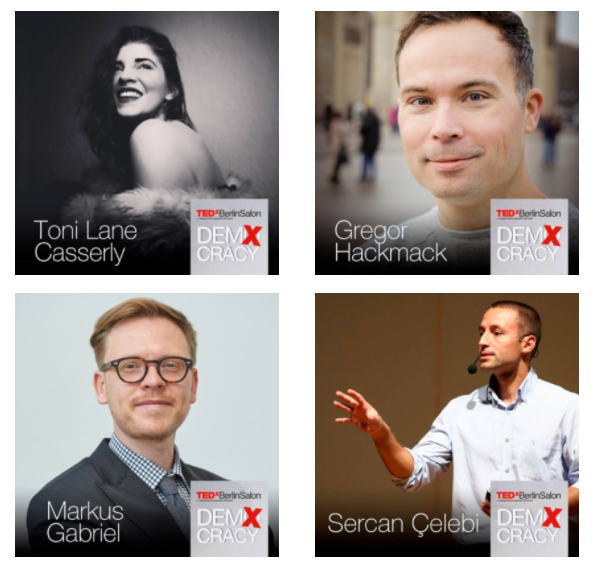 What is a TEDx Salon event?
Salon events are smaller events that keep a TEDx community engaged between regular TEDx events and spark discussion on issues of interest to our local community - this year, TEDxBerlin is partnering with Alfred Herrhausen Gesellschaft to discuss the issue on Democracy.

Please note: Tickets to TEDxBerlinSalon can not be cancelled! You can transfer paid tickets to another person and change the name on the ticket via your Eventbrite Account - or write an email to info@tedxberlin.de.
Audio and image recordings will be made at our events. By participating in these events, you agree that such recordings may be made of you while in attendance and that these recordings may be used in all known media channel (TV, online, print, etc.) for an unlimited scope and time frame.