Actions and Detail Panel
technikPR Industry Party - Taipei 2017
Wed, May 31, 2017, 7:00 PM – Thu, Jun 1, 2017, 12:00 AM CST
Description
The technikPR Industry Party is the premium exhibition and networking event during Computex. technikPR is bringing together international media, manufacturers, retailers and distributors in a relaxed atmosphere to extend their network, develop new business relations and experience exciting new technology.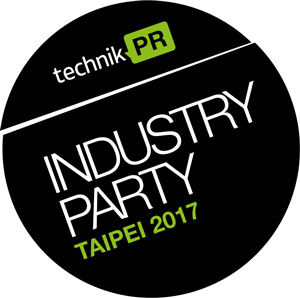 Together with the event sponsors Alphacool, AMD, be quiet!, BitFenix, Corsair and Noblechairs, we have put together an engaging mix of entertainment and showcase.





Your benefits at a glance:

Party entertainment with Alphacool Eisbaer party drinks and AMD Ryzen-powered VR station, while Corsair is showcasing their latest products and Noblechairs provides comfortable seating.
Feeling audacious? We dare you to enter Paranormal Activity - The Lost Soul, the "scariest VR game ever" (IGN).
Excellent networking opportunities with industry professionals from all around the world.
Waiters serve a great selection of food and an open bar awaits you in a relaxed atmosphere at *inhouse, one of the trendiest party locations in Taipei, within walking distance from Taipei 101 and TWTC/TICC.

When: 31st of May 2017
Time: 7:00 PM until midnight (including hot & cold buffet with a great selection of drinks)

For more details please visit industryparty.technikpr.com


---
Journalists

A selection of well-known manufacturers and fellow journalists come together under one roof in a relaxed atmosphere, showcasing brand-new technology. Talk to manufacturers in a relaxed environment with food and drinks.

Please sign up for your free ticket above.


---

Vendors and distributors
Extend your network, find new and exciting products and meet manufacturers.
Please sign up for your free ticket above.


---

Manufacturers
Tickets for manufacturers are priced at just $100 USD which covers entrance to the event, complimentary food and drinks and excellent networking opportunities with the finest industry experts and journalists worldwide. Meet international journalists, other manufacturers and vendors/distributors to extend your network.

Please buy your VIP ticket above.