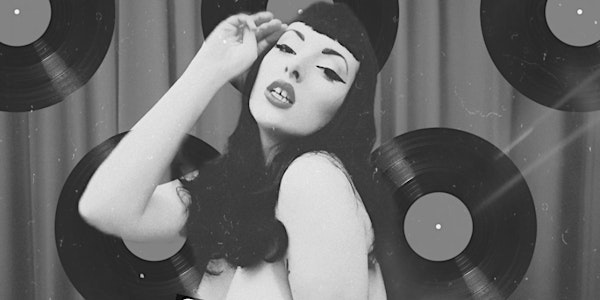 Tausend Sass - A burlesque inspired night at Bar Tausend
Tausend Sass ! A burlesque inspired night.
Zeit und Ort
Veranstaltungsort
BAR TAUSEND Schiffbauerdamm 11 10117 Berlin Germany
Karte und Wegbeschreibung
Rückerstattungsrichtlinie
Zu diesem Event
The all night extravaganza is back…. featuring Berlin's sassiest dancers, hosted by the Queen of sass
whilst we are guided through the night by a "Tausendsassa" DJ.
The menu features hot burlesque dance, bump 'n' grind style, performed by some of the city's finest artists and hosted by the mistress of ceremony, singer Marta Karta.
Berlin legend DJ Don Rogall serves Vintage Rhythms to heat up the dance floor.
His music makes your head bob, your toes twitch, and then you're pulled to your feet and riding that sweet funky rhythm. Before you know it, you're a sweaty mess flailing around with abandon, and then it's suddenly dawn and you have no idea where you left your hat.
Line up - in order of appearance :
• Chiqui Love | Burlesque dance
• DJ Don Rogall (Stag-O-Lee rcrds)
• Marta Karta | Mistress of Ceremony & vocalist
• Felicity Felicis | Burlesque dance
• The Sassy GoGo Dancers