Eventinformationen
Rückerstattungsrichtlinie
Rückerstattungsrichtlinie
Rückerstattungen bis zu 7 Tage vor dem Event
Great opportunity to see death from inside – as an experience of absolute peace & freedom! 4 evenings of depth, bliss and meditations!
Zu diesem Event
• Do you feel that you aren't living your life to its full potential?
• Are you overwhelmed by too cautious approach to everything – stuck in an attitude of "but what if?"
• Are you faced with your own death, or of a loved one?
Then… this course is for YOU! A great gift for yourself in these "new" times!
This course will show you the way to living life courageously and joyfully here and now. As we are dying every moment, we can use these experiences to enrich our life, our relationships and this new understanding about death will give our meditation a whole new depth.
You will get to know a way to move through the experience with awareness and dignity, remaining relaxed and fully present to the moment. We will explore, through meditations from The Book of Secrets, ways how to die relaxed, enjoying and ecstatic.
Also we'll practise how to relate with a friend or beloved at the time of dying, so that we can share the beauty and ecstasy of that moment.
"The man who is ready to meet death with absolute spontaneity, he alone is ready to live as well. Life and death are both aspects of the same phenomenon. That's why I say: look at death." Osho
What is death? What happens during and after, death? We push these questions to the back of our mind so that when death comes, to ourselves or to a loved one, we are totally unprepared. Seeing death for what it really is prepares us to go fearlessly into death; or to celebrate the death of a loved one, rather than getting stuck in grief.
Death is not what you think it is.
"Those who have known death from inside lose all fear of death". Osho
Death is an inner phenomenon but we always see it from the outside – it always happens to someone else. Seen from the outside, death can seem a fearful thing, especially if the dying person is in fear and fighting the process.
Tantra of Living & Dying is an opportunity to learn to be present, in a meaningful way, at your own or another's death or serious illness; and to handle with loving clarity the issues that arise. It is an opportunity for you to see death from inside – as an experience of absolute peace and freedom.
WHAT WILL I LEARN?
• You will be supported to move into the space of deep relaxation and meditation that is beyond both the body and the mind - to experience yourself as pure undying consciousness.
• You will learn meditative techniques that will help you remain centered and relaxed even in challenging situations.
• You will develop your ability to drop out of the struggle of the problem-solving mind to the "no problem space".
• You will gain confidence in your ability to share this "no problem space" – this space of oneness and meditation - with others.
"Meditation is total death, voluntary death. One dies into oneself. Before death comes, the mystic dies. He dies every day. Whenever he meditates he goes into death. He reaches to those heights, those depths, and, slowly, slowly, as meditation becomes natural, he starts living death. Then each moment of his life is also a moment of death. Each moment he dies to the past and remains fresh, because the moment you die to the past you become alive to the present." Osho
Sudheer P. Niet
Sudheer is an experienced meditator and teacher of meditation, born in Holland. Over the past 40 years, he has used many different meditation techniques and has helped hundreds of people to get the knack of meditation.
He has been on this journey of meditation with the Indian mystic, Osho, the Buddha of our times, who developed a science of transformation for the modern man.He is also trained in Hypnosis, Self-Hypnosis and NLP and is experienced in helping people move into death consciously and joyfully.
Sudheer is especially interested in using Hypnosis to deepen meditation and to deal with end-of-life issues.Sudheer is one of the co-creators of the OSHO Bardo, a popular guided meditative process for everyday use or for preparing for death.
He facilitates a range of meditation groups, meditative therapies and trainings as well as individual sessions and courses around conscious living & dying around the world.
7-10 December 2021
19:00-21:30 CET (Berlin/Zurich/Amsterdam)
Online in Zoom
Early bird - just 10 first participants - 155 Euro
Regular price - 180 Euro
Free 45 minute taster on November 30 at 19:00 CET - sign up required or you will get the link after payment for the course
Register for the taster or for any questions - send us an email here ⬇️
meditationstuttgart@mailbox.org
#meditation #mindfulness #mindfulnesspractice #death #life #Osho #yoga #awareness #consciousness #lifeanddeath #consciousliving #consciousdying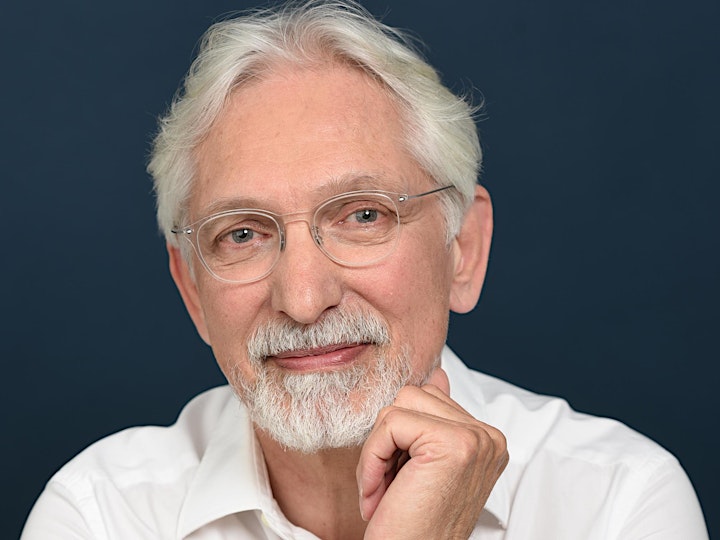 Datum und Uhrzeit
Veranstaltungsort
Rückerstattungsrichtlinie
Rückerstattungen bis zu 7 Tage vor dem Event