Veranstaltungsort
Riffraff Kino, Saal 3
57-63 Neugasse
8005 Zürich
Switzerland
Rückerstattungsrichtlinie
Beschreibung
With theater attendance at a two-decade low and profits dwindling, the kind of disruption that hit music, publishing, and other industries is already reshaping the entertainment business.
What lies ahead?
Is low-cost filmmaking the future?
Read More:

Host: Simon Horrocks, Filmmaker and Co-Founder of Mobile Motion Film Festival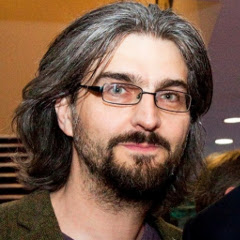 Born in North London, UK, Simon Horrocks has been a screenwriter, film director and film composer for over 20 years, working in London and Los Angeles. He has written, directed and produced 2 feature-length works of science fiction (Third Contact & Kosmos). In 2014, he raised £30,000 on kickstarter.com to make a 5 episode, scifi web series - Kosmos. A Race of Minds is his debut science fiction novel.
Guest: Jacquelle Amankonah, Product Manager for YouTube at Google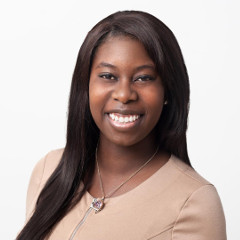 Jacquelle Amankonah is currently driving the Creator Studio Mobile App that allows YouTube video creators to be productive and up-to-date with their channels while on-the-go. Jacquelle is passionate about tapping into the power of the mobile platform to enable creation and innovation uniquely optimized for the phone. In addition to this scope, Jacquelle has worked for over 10 years in the entertainment technology space within mobile product management and several business hats at brand new startup ventures and established corporations dealing with billion+ scale. Receiving her Master's degree in Law and Philosophy from USC at just 20 years old and heralded as being one of the Top 100 Young Entrepreneurs in the world, Jacquelle kept her avid and thriving entrepreneurial spirit, believing the best ideas only come alive with an unforgiving drive. A proud aunt of two nieces, Jacquelle is a native of California and recently moved across the world with her husband to progress the technology landscape from Zurich, Switzerland.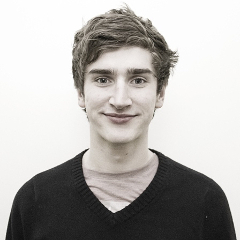 Charlie Bury began at Bankside Films in September 2015. As Acquisitions Manager, he actively engages with agents, producers, financiers and distributors worldwide to help build a slate of distinctive and market-driven films.
Prior to Bankside, Charlie was a production co-ordinator with roles at ITV and the BCC, working on such shows as Emmerdale and Hinterland. He has also produced commercials for nationwide companies, including Opera North, Masergy Communications and Unite The Union.
Previously, Charlie was a film journalist, writing for sites like The Upcoming in London and Way Too Indie in the States. He also attended The University of Leeds, where he graduated with a B.A. Hons in Cinema and Photography, majoring in Film Theory.
Guest: Sandeep Abraham, Commercial director and DoP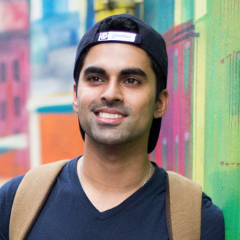 Sandeep Abraham is a passionate filmmaker from Switzerland, who makes music video clips, imagefilm, commercials and short films. With the help of YouTube videos he directed his first short film at the age of 17.

He's the maker of Rewake, a shortfilm simultaneously shot on smartphones as well as DSLR cameras. The project aims to show the difference between DSLR and smartphone filmmaking.