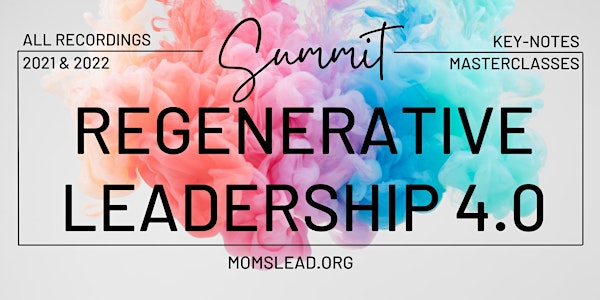 Summit Recordings
Here we offer you the access to ALL recordings of our last two Summits powered by Moms Who Lead
Refund Policy
Contact the organizer to request a refund.
About this event
We are excited to offer you here an amazing LIVING LIBRARY showcasing how to combine motherhood and career and why it's to crucial to have moms in leadership positions to steer business and society into a healthy future.
Watch at you own pace and get inspired
a) to step up your career as a mom (without burning out)
b) to change corporate policies and culture for a better work-life integration
c) to drive social change for a healthy future of next generations
You will find all about our initiative www.momslead.org here, including the content and agendas of our Summits of 2021 and 2022.
All recordings will be available until end of April (no matter when you purchase the ticket).
We can just promise you a firework of inspiration
1) from 40+ leadership mamas around the globe from companies such as Roche, Bayer, Siemens Energy, Amazon, Microsoft, SAP, Vodafone and many more to start-ups and academia.
2) 20+ workshops, panels and master classes to up-skill your leadership capability from thought-provokers and leading edge experts in the field of NEW WORK and REGENERATIVE LEADERSHIP.
If you missed the Summits, here is you chance - for a short time - to dive into a well of wisdom - authentic, courageous, blunt and real.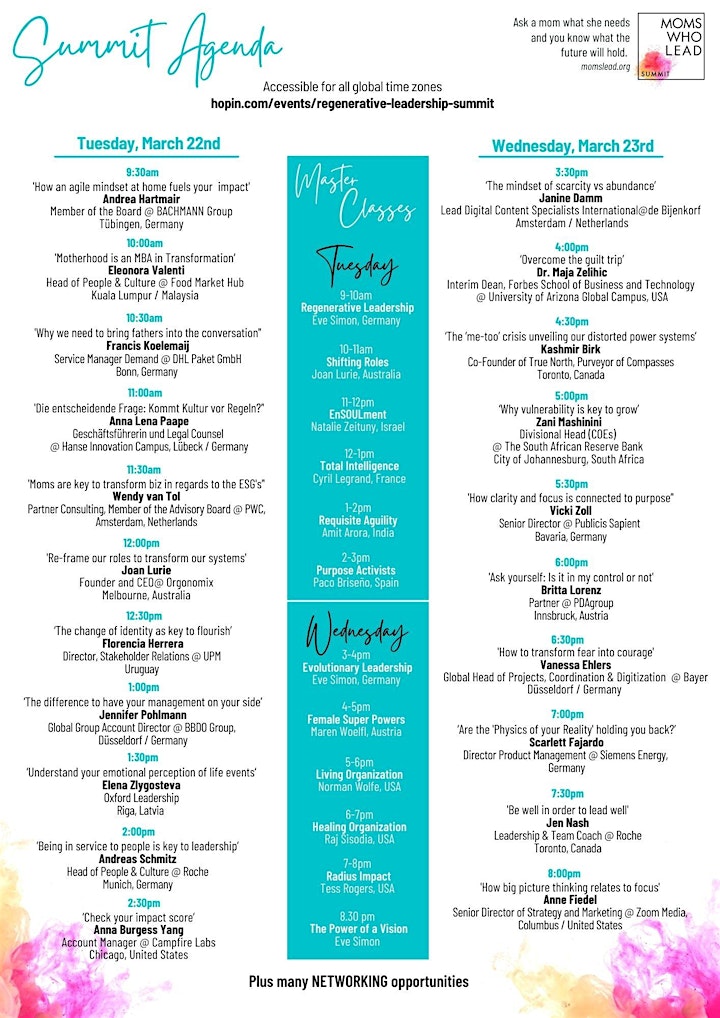 We love to hear from you. Follow us on Social Media
Join our community here and stay up to date:
Or connect directly with our founder Eve Simon to schedule a call or answer any questions: