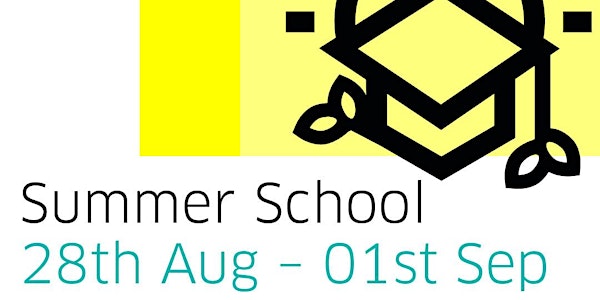 Summer School "Sustainable Entrepreneurship"
Learn to improve your own sustainable business ideas with the right tools and methods.
Von Gründungszentrum der FH Aachen
Datum und Uhrzeit
Mo., 28. Aug. 2023 09:00 - Fr., 1. Sep. 2023 17:00 CEST
Veranstaltungsort
Gründungszentrum FH Aachen Eupener Straße70 Raum A103 (Orientierungshilfe: Villa Luna, Eingang C-Gebäude) 52066 Aachen Germany
Zu diesem Event
4 Tage 8 Stunden

Mobile E-Tickets
You are interested in learning more about Sustainable Entrepreneurship? You want to start a new challenge? Then our Summer School is just right for you!
Key Facts about the Summer School:
For all students from any university, participation is free of charge
You will gain knowledge and learnings on the topic of Sustainable Entrepreneurship
The program varies on the daily and includes workshops, exciting lectures, joint exchange as well as leisure time
Interdisciplinary teamwork
Certificate of participation after successful completion
Rough agenda:
Monday: Kickoff and Teambuilding
Tuesday: Ideation and Interviews
Wednesday: Methods and Tools
Thursday: Prototyping
Friday: Finalisation and Final Event
If you have any questions or comments, please contact Lara Nawrath at workshop@fh-aachen.de.
Some impressions from our last Summer School "Sustainable Entrepreneurship":
"Last week, we hosted our first Summer School "Sustainable Entrepreneurship for Climate Action" as part of our SECA project. The international participants had the opportunity to not only broaden their horizon regarding the topic of Sustainable Entrepreneurship, but to also find new friends and potential business partners for the future. On the agenda were - among many other points - an interesting workshop held by Enactus Aachen e.V., a sustainable tour of Aachen city, a presentation on sustainable 3D printing, as well as an FAQ with an actual founder. We assisted the participating teams on finding innovative business ideas by introducing them to the Design Thinking Process and methods like the Impact Model Canvas. After a short pitch training, the three groups presented their ideas and prototypes at the end of the week.
A huge thank you goes out to every participant making this Summer School such a success as well as to Enactus Aachen e.V. and Steffen Lambertz of the JHT Jakobs-Houben Technologie GmbH for all your support!"