Description
6-Week Audio Programme

The Successful Auditions Programme
for Creative High Achievers


The keys to successful auditions &
creating new habits of success

How would you like to really access your talents in the audition room, make panic, nerves and audition-anxiety a story from the past and create the habits that guarantee more success with each time you enter a casting?

The Successful Auditions Programme for Creative High Achievers is designed to do just that and so much more. Pushing the boundaries of your personal achievement, helping you lean more into your edge while letting go of past programming and self sabotaging patterns, this 6-week audio course is the culmination of 7 years of researching the mind-set of performing artists and over 20 years of experience and observation in the industry.
WHAT IS THE SUCCESSFUL AUDITONS PROGRAMME?

Based on extensive research the Successful Auditions Programme has been designed for those who want to push the limitations of what they believe they are capable of and giving them the tools to perform to the best of their abilities when it really matters. Moving past the anxiety and debilitating low self-esteem that so many are trained to belief and that often cost them the job!

I have been there for 20 years of my personal performing career and I can tell you now that nothing is more rewarding than when you move past those old patterns!

The 'SAP' is a 6-week audio programme where you receive weekly instalments with your next module to work through. Each module is designed to build on previous successes and will help you change your subconscious structure and access more of your artistic potential. These exercises will open up new expanded possibilities not only in your audition routine, but in all areas of your life.

Over 6 weeks, each module builds on previous successes by working through the following stages:
Week 1 – Your Paradigm Shift
Exploring and understanding your own paradigms and what deep down you really believe to be true about you in your career. Gaining that clarity often moves mountains, but we take it one step further and start changing and resetting these old patterns and beliefs.
Week 2 – Release Resistance To Change Trance
Through the power of trance coaching, a hypnotic process, we surpass your critical mind to release the resistance to positive change and build new habits of thinking.
Week 3 – From Default To Choice
In this week you will easily decipher your own audition process, the route you usually take when you are lined up for an audition or casting. From here we create a new process that is personal to you and helps you let go of possible pain from past meetings.
Learn how to switch off anxiety and panic and enter a more peaceful state within minutes and how you can change to become subconsciously more courageous and risk taking, yet have a calmer frame of mind.
This module deals with the actual audition and the energy in the waiting room. We help you find the best behaviour in those situations to get the most out of your casting and you will learn how to turn negative emotions like envy and jealousy into a blessing for you.
In this last step you learn how to let go of anything that might have gone wrong and detach from the NEED to get the job. This enables you to be freer in sharing your gifts, enjoying what you can do and be at core with who you are.
Bonus Module 7 – The Integration Trance
In this bonus module you find another trance coaching session to integrate your new habits of success and the changes you obtained throughout the course. You have now reached a new level of confidence and knowing and you might want to repeat the course from your new level of being.
For the Price of 3 singing classes!!!

Knowing that you will reuse this programme over and over again I gauged the price at the cost of 3 singing lessons.

Original Price £147.00 (From April 1st)
However I know that this might not be possible for some in the industry yet. So we will be having a special launch offer from Feb 15 noon -Mar 31st 2015
"Early Bird" Launch Offer: £97.00
Thats £ 16.- per week. Insane I know!!!

All of the above offers include

6 weekly modules comprising emails, audio recording, pdf scripts.

Bonus module with integration trance.

Access to the closed Private Successful Auditions Programme Facebook Group launching on March 1st

WHO IS THIS FOR?
Actors
Singers
Dancers
Performers
Everyone who has to go through a continuous routine of auditions and castings.
Basically all performers who want to take their career to the next level and are tired of losing control due to their anxiety and stage fright in the audition room.


HOW CAN YOU BENEFIT?

Would you like to:


Trust in your voice, your acting skills, or dance abilities during an audition?

Stay open in a casting to take directions?

Have a safe routine that you can trust before you go enter a casting?

Discover simple yet powerful ways to break patterns of panic, fear, anxiety?

Become more risk taking in an audition?

Step out of feeling inferior?

Know that you are good enough just the way you are now, with room to grow and get better?

Be able to walk into a room and be at ease with your self?

Gain access to your potential?

Enjoy who you are and what you can do?

And bring these feelings into your everyday life?

If you have said "Yes" to any of the above then the Successful Auditions Programme for Creative High Achievers is for you.

This programme is designed to help you create new habits of success. To help you push beyond your real and perceived limits, and to help you use each casting and audition to build on previous successes

"Do you want to really start enjoying what you do and not be tied down by your fears of judgement and not being good enough?"

Then join me now! As long as you have access to at least a smart phone with email access you will be able to receive the emails, loaded with mp3s and the accompanyingscripts for your best way of learning. I do suggest you download the material to guarantee your life-long access to it.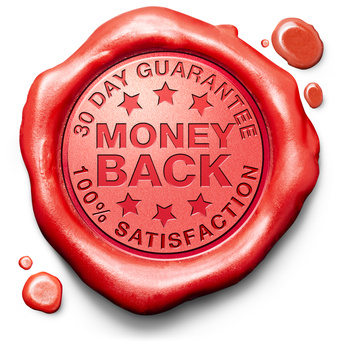 A personal journey through the full programme by actress Abigail Rosser:
I have been working in the profession for about 15 years. Like many actors my career has had peaks and troughs, but I had hit a really dry patch. Like desert dry. Of course, it turned into a vicious circle, I wasn't working, I lost confidence. The lack of confidence meant auditioning was becoming increasingly stressful. Mix the doubts about my ability with the time that 'isn't enough' to prepare, with a mortgage and a few difficult things happening in other areas of my life and I just felt stuck.

I have to admit that I had always been naturally cynical about 'self help' and all those Facebook posts people were shoving in my face about 'thinking positive', 'putting out into the universe' and 'thoughts become things'.

But then along came Gido's programme.

First up, his process makes sense. It isn't all flowery and airy-fairy, it cuts to the chase. It makes you face up to where you are going wrong, accept it but immediately helps you change it. It makes change possible. The fact that it is work that you are doing by yourself, for yourself makes you get on and do it.

One of the first exercises is a series of quick fire questions about how you see yourself and your life. When I saw my answers, I'm not embarrassed to say, I had a few tears. Despite the fact I knew I had lost confidence, I didn't realise how extreme it was. The great thing is that I could immediately do something about it. Small steps. Small steps that are simple, clear and make logical sense to my 'no bullshit' mind.

Further into the process you start to address your audition process itself, from the phone call informing you of your casting, to the coffee you treat yourself to once you are done. The negative routines I had got myself into, once again, were quite shocking. 'I don't have enough time', 'I have to get cover for a teaching job', 'I don't know what to wear'.... and then onto 'oh god that girl looks perfect', 'I knew I should have worn a dress', 'she's been in the room a long time', 'why did I say that', 'I should have done that instead'... blah blah yawn...

Auditions have been much more relaxed affairs. I use my time efficiently when preparing scripts now, taking all the faff out of the equation and making peace with the fact that the time you have is enough time. In fact that has spilled into learning script for jobs as well.
I am working on a text heavy feature at present and my approach is efficient and confident. I don't waste time worrying I'm not going to learn it etc. I just get on and do the work. When your brain is clear of the stress there is so much more room for the lines and all the work that really matters.

Half way through the programme I started a theatre job. It had been a while and I was nervous. The confidence with which I rehearsed was entirely different. No longer was the nasty little voice in my head there, doubting my choices or ability or comparing myself to other people in the company. The job was joyous; I went on stage prepared, confident and fresh every performance. I had a bit of a weird moment on stage in my first scene one night, where something went a bit wrong and I wasn't sure I handled it as well as I could have. Six months earlier, I would have carried it through the rest of the show, carried it on the journey back home, not slept, discussed it relentlessly with anyone who would listen and then judge myself through that scene for the next few performances. I realised on my way home that night that I had quite simply let it go. It wasn't a conscious decision to forget it, but something that just happened. Fundamentally, I have stopped giving myself such a hard time and that is really nice.

I could bang on about all the differences the programme has made to me for hours but I think I can sum it up.

I have come to a place, or possibly come back to a place, where I believe in myself. Where I am even happy to say out loud that I believe in myself. I have come to a place where I can take a compliment and not self deprecate in response. I am SO much more organised and efficient. If I have work to do, I just get it done. I used to be the queen of procrastination, which just builds up stress, that is a thing of the past.
I am confident in the choices I make, in fact I make choices with greater ease. I've always had strong and impassioned opinions and I am confident to voice them.

I am just much happier in my own skin both professionally and personally and I like myself much much more.

Today, I had a call from my agent with 2 castings. Both opportunities for the work I really want to be doing but had seemed like a closed door up to now. I will put the time in and make use all the techniques in my 'bible' and be the best I can be, but then I will simply let it go.

If you feel you want to change things, do it. Don't put it off.
You are the product you are selling every day. You need that product to be in the best condition possible and you also need to be able to close your eyes at night and let it go.

Cut out your morning coffee trip or those post audition trips to H and M for a few months and spend the money more wisely.

Thank you darling Gido