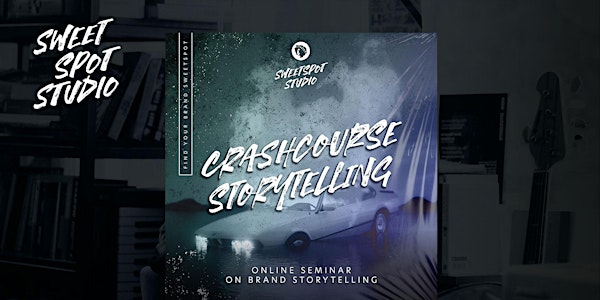 Storytelling Crash Course
This crash course is a 1h creative coaching on brand storytelling – covering strategy, format-design, and how to craft engaging stories.
Refund Policy
Contact the organizer to request a refund.
About this event
The art of storytelling will help your brand gain attention, build trust and keep the audience coming back for more! In this crash course, I will teach you the fundamentals of brand storytelling: learn how to craft a content strategy, find the perfect format and tell engaging stories – to take your brand to the next level!
Forget about boring content marketing strategies. Stop annoying people with the same ideas, the same content they see on every other channel. Stop spending money on third-party ads and wasting time and resources on random social media feeds.
Standard solutions are for standard brands. Want to stand out? Want to be better? Tell a better story!
In this storytelling crash course, you will get an hour-long creative coaching on brand storytelling. We will cover strategy, how to design the right format using your strengths and skills, and how to craft engaging stories. It only takes one hour of your time to take creative control of your brand.
More info: https://sweetspot-studio.com/storytelling-crashcourse/