Stop boring online meetings with vivid interactions and a five level design. We show you how to create and lead stunning virtual workshops!
About this event
In our 3 hour online workshop we show you how to create and lead compelling online meetings using the following 5 level approach:
Level: The main canvas provides the structure for your workshop to guide your participants through your meeting agenda.
Level:With presentation and breakout rooms you can provide the main container for your topics.
Level: Using infographics you can detail your workshop interactions.
Level:Text is added using white board functions such as stickits
Level: Dot-voting can help you to identify priorities and make decisions.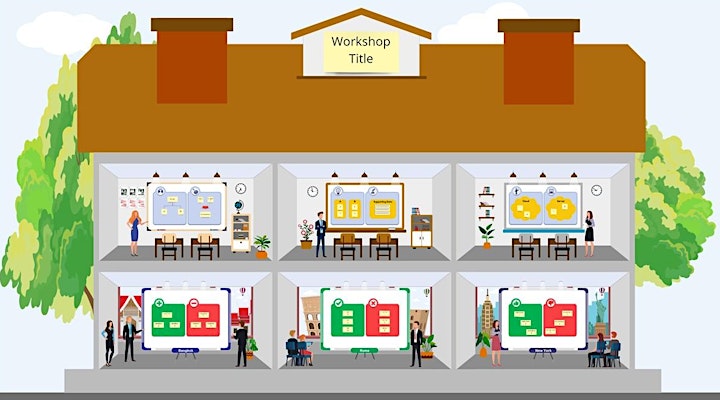 We show you how to create a virtual workshop using the included templates. And we use this design directly to teach you how to lead and moderate such an online brainstorming meeting.
Workshop Agenda:
15:00-15:30 Welcome using reception templates
15:30-16:00 The main workshop structure (examples brainstorming and retrospective)
16:00-16:30 The topic rooms (presentation and breakout)
16:30-17:00 Pause (inluding coffee pause templates)
17:00-17:30 The infograhic interaction areas (including 2 and 3 step interactions)
17:30-18:00 White board text and stickits (including own design stickits)
18.00-18:30 Dot voting conclusion (including own design dots for voting)
Organizer of Stop Boring Online Meetings
We founded DeYuCo in 2008 with the focus to help customers develop their business skills and competencies.
Since then we helped customers worldwide to improve their business processes, projects and international team work.
We have successfully trained several thousand business professionals of all areas and levels, worldwide.
Contact us to schedule a free personal online session with you to analyze how we can also help you !



Visit our website for more online business workshops: