Location
Turbinehallen
12 Kalkværksvej
8000 Aarhus
Denmark
Basically, a huge party for all founders, investors, and startup-geeks hosted in the heart of Aarhus - it's time to (re-)connect!
About this event
At the StartupAarhus Townhall, you're going to bump into old friends and meet new ones from across the startup community. Here, you just might meet your next hire or perhaps even cook up something new with a future co-founder.
It's a space to talk about what it's really like building great companies from scratch, get inspired and perhaps take home something we can apply to our own companies.
The program is short 'n sweet to leave as much room for networking and catching up as possible. We'll welcome you and your team from 5 pm. At 5.45 pm, the stage opens:
Ken Villum Klausen Founder & CEO at Lunar takes the stage to share his "Three Key Lessons Learned, Building a Unicorn"
The panel will "Raise our Ambitions" - we'll welcome Ekaterina Gianelli Partner at Inventure, John Smedegaard Co-founder & CEO at FieldSense, Kasper Enggaard Krog Co-founder & CEO at Vibrant.io, and Camilla Swartz, Co-founder & Head of Brand & Marketing at Landfolk
We've also booked a few surprise guests to join the stage, but you'll have to show up, to know who (and why...)
There are drinks and a hand-held dinner included. The party ends (or continues elsewhere) at 10 pm.
Hit that button and have a pint with founders, founder-to-be's, investors, community builders, and journalists!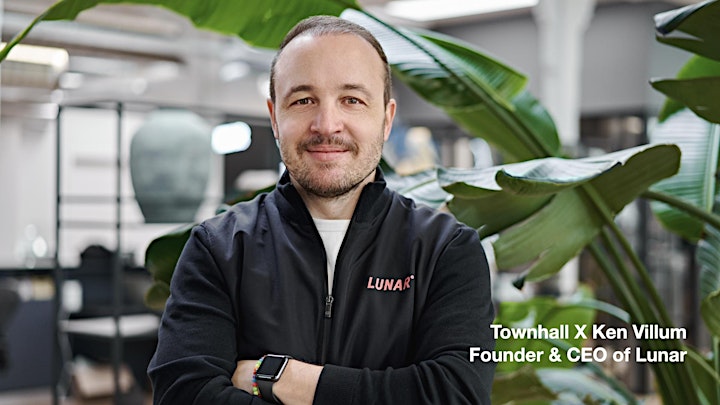 Get unique insights from Aarhus' freshest Unicorn breeder Ken Villum Klausen.
If you've been wondering how one can build a Unicorn (valued currently at $2.25 billion) and get Will Ferrell as an investor, he's got the answers.
Ken Villum Klausen founded several companies, most recent, Lunar. The digital bank recently unveiled a crypto trading platform and can count more than 400.000 users and 600 employees.
He's taking the stage to share three key lessons learned, building a Unicorn.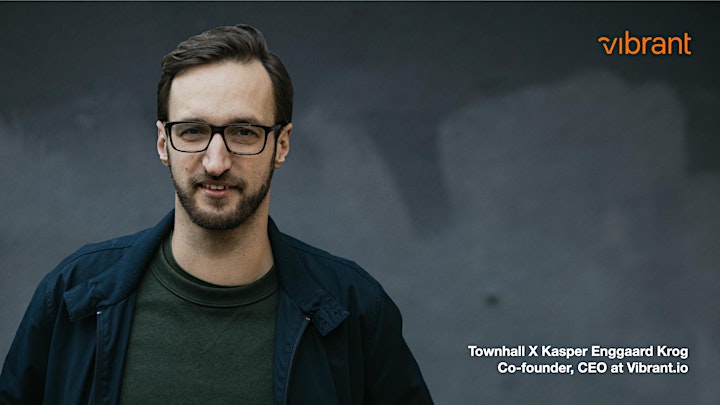 Get inspired by one of the brains behind the rapidly evolving startup, Vibrant.io
Kasper Enggaard Krog is a co-founder and CEO of Vibrant.io – an app that transforms android devices into a payment terminal. He is a second time entrepreneur, taking full advantage of his previous experience to push for an ambitious future.
Kasper will join the Townhall panel. So, take a seat and hear Kasper Enggaard Krog share his knowledge and experience on, among other things, building the rapidly evolving startup, that Vibrant is.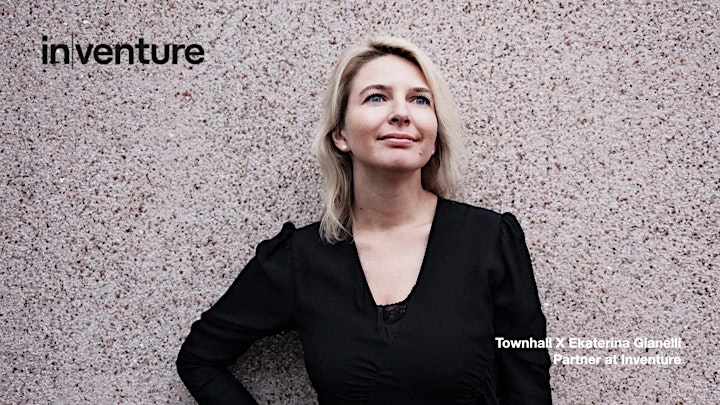 You wouldn't want to miss hearing from Finland-based investor, Ekaterina Gianelli
Ekaterina Gianelli is a partner at Inventure – a Nordic venture fund, which has invested in Wolt, Swappie, and 70+ Nordic & Baltic startups.
Described as an operator-turned-VC, Ekaterina Gianelli invests through Inventure in seed and early-stage startups. She works closely with founders to help them build and scale globally. She'll join the panel to talk about her key insights into scaling startups across borders.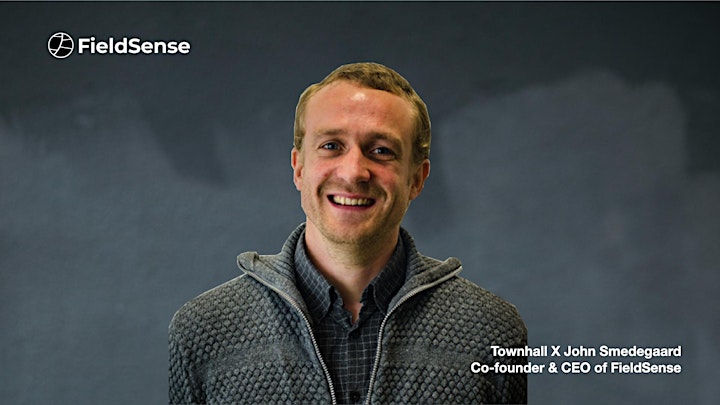 Spinning out and scaling up with John Smedegaard, Co-founder and CEO of FieldSense
As Co-founder and CEO of FieldSense, John Smedegaard and his team is bringing field-specific weather data closer to farmers. They've developed a robust weather station accompanied by a farming-oriented intuitive app.
The idea for FieldSense came to life in a study group from Aarhus University Computer Science. Since then, the company has spun out of the University and has now 15 employees and customers in 8 contries. John knows a thing or two about scaling globally, and that's what he'll share in the Townhall panel.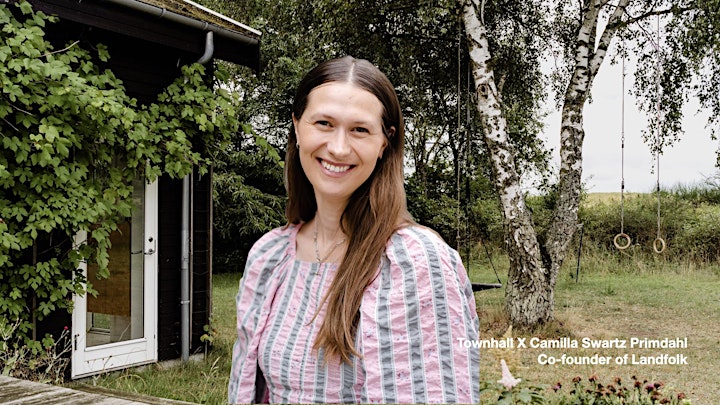 Taking global steps together with Camilla Swartz, Co-founder and Head of Brand & Marketing at Landfolk
Less than a month ago, Landfolk raised an impressive round (seven figures led by HEARTLAND) and are now taking their first global steps.
With a background in Airbnb, Camilla Swartz Primdahl and her team are putting a Danish spin on Airbnb's business model, bringing nature back to city dwellers.
Hear her take on that, Landfolk's journey, and much more, when she joins the Townhall Panel.