About this Event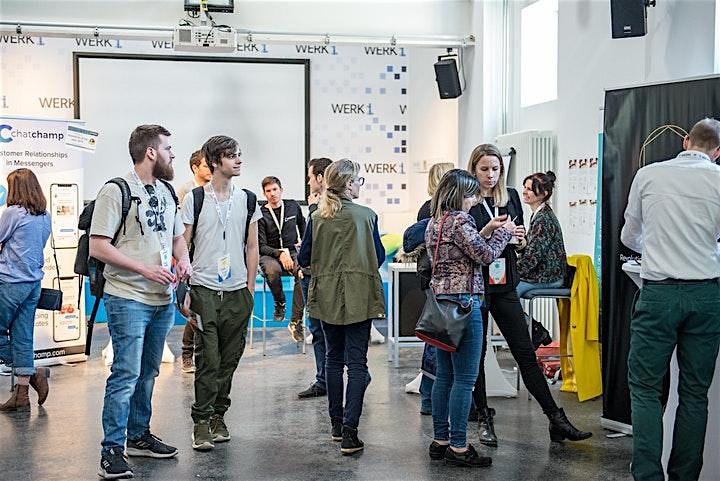 Corona Update #2
As hosts of the Startup Work we have to react responsible to the current developments in the case of the corona virus (COVID 19).
In view of the risk of an infection for exhibitors and participants, the WERK1 team has decided not to hold events of this scale for the time being.
The Startup Work will be rescheduled in this context. As a first alternative date, July 11 is planned - of course depending on current developments, which we are constantly monitoring. Tickets and stand bookings will remain valid for the new date, and we will match and deliver all previously submitted vacancies and CVs digitally. For individual cancellation requests please contact us directly via Eventbrite.
Thank you for your understanding,
The WERK1 Team  
As a new matchmaking format powered by WERK1, "Startup Work" brings together startups and motivated job seekers in Munich for the second time.
For start-ups, recruiting is a critical issue when it comes to growth, development and building distribution channels. This is where we as WERK1 would like to provide support and create a new matchmaking platform for start-ups and job seekers with Startup Work, in order to find suitable candidates for open positions in just one day.
It has never been easier to find a job in the start-up environment in Munich. If you don't feel like a corporate career, you can find your new dream job alongside motivated founders and visionary entrepreneurs, or qualify for new tasks within the scope of the workshop offers.