Your chance for your new dream job: PLANBLUE is hiring 7 fulltime jobs & 1 internship ( + open applications welcome)!
Zu diesem Event
You are looking for ...
... flat hierarchies, high dynamics & little administration?
... a lot of creative freedom?
... working on the company instead of in the company?
... a steep learning curve?
... working in young & agile teams?
... really doing something new and unknown?
Then the Startup Job Night is your chance for your new dream job! In the relaxed atmosphere of bremen-startups.de events you can job-network with #Bremen based #startup PlanBlue:
Founded: 2017
Current headcount: 10
PlanBlue was founded end 2017, and is most probably one of the hottest early-stage green tech startups in Europe. Since its foundation, planblue has been devoted to the preservation and restoration of our oceans. They do this with their cutting-edge underwater mapping system, a diver-operated underwater satellite. Their technology combines hyperspectral imaging, artificial intelligence and underwater navigation, which allows them to visualize the effects of (for example) climate change, but also plastic waste pollution on our seafloor unlike we have seen before. This ensures everybody can understand the effects of global critical problems on our seafloor (which covers ±71% of our planet), not just scientist/experts. Planblue currently has a team of 10 heads and completed mapping campaigns all around the world. It recently joined a NASA-funded project at the University of Guam (USA), participated in seafloor restoration efforts in the Mediterranean, and conducted a pilot with The Ocean Cleanup to monitor plastic waste on coral reefs.
PlanBlue job offers in Bremen:
Open applications welcome! No job that meets your profile but you are on fire to work at PlanBlue? Then join this event & tell about you.
----------------------------------------------------------------------------------------------------
This is what you can expect at the remote Startup Job Night Bremen | PlanBlue Edition:
18:00 - 18:30 PlanBlue Pitch, including details on the corporate culture, current projects & job offers.
18:30 - 19:00 Q&A After the presentation of PlanBlue you have the opportunity to ask your questions in a question and answer session - e.g. about technical systems, project procedures, work processes or the team.
After 19:00: Application Following the remote session, all participants* will receive an email with the open positions at PlanBlue and the opportunity to register for a 1-on-1 interview with a recruiter.
----------------------------------------------------------------------------------------------------
Fast Feedback!
Within one week after the remote session you will receive a reply from the PlanBlue team whether they want to continue the interview or not.
In the following video you can learn more about PlanBlues's mission: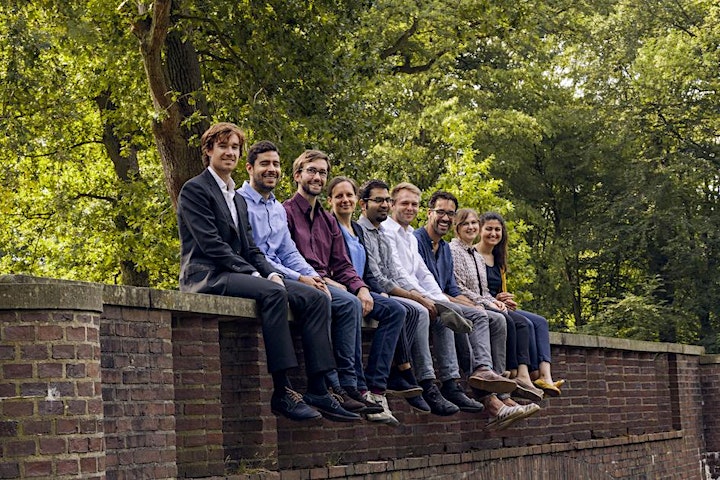 The PlanBlue team is looking forward to get you on board :-)
Datum und Uhrzeit
Veranstaltungsort
Veranstalter von Startup Job Night Bremen | JOBS @ PLANBLUE