Location
The Drivery
Mariendorfer Damm 1
12099 Berlin
Germany
Description
Forum Digital Transformation: Where can young start-up founders be inspired?
Do you want to start your own profitable business and looking for new business ideas of future businesses that will boom in the next years?
How to ignite your own Startup? Find the Best Technology Business Ideas!
Panel Discussion:
Regine Haschka-Helmer, CEO at Seedlab
Timon Rupp, Founder & CEO

at The Drivery
Ola Miedzynska, CEO & Founder of Sx Tech Sprint
Matt de Caussin, Sales Director, EMEA at Techstars
As we welcomed the new roaring 2020s, the European startup sector can feel proud of another record for investment in 2019, as founders all over the continent start to challenge the US and China for building innovative, scalable businesses.
Is 2020 going to be the year when European startups start to poach talent from the US? Is it going to be the year when American money pours into Europe?
Sifted.eu asked some brightest minds in the world of European startups - there is not much they agree on, except that 2020 is going to be another huge year for the development of the European startup scene.

Focusing primarily on tech products and services we are going to talk about the best technology business ideas for a startup.
Speakers:
Keynotes:
- What are the actual new technologies & conceptual ideas (Hidden diamonds in Industrial IOT) in the Industrial IOT space?
- How to find relevant information and use new technologies & conceptual ideas to initiate a tech company in the Industry 4.0?
- Professionals from IOTONE.com, Smartfactory Kunshan & IOT1 Academy help to show & identify areas to claim a successful digital idea to found an own start-up in Berlin.
Arne is a serial entrepreneur and in digital business since 1997. With his most recent companies IOT1 Academy and repeatmobile with offices in Berlin and Shanghai he is consulting companies to learn about Industrial IOT and apply and transfer their knowledge to current project and new business models.
With his rich experiences and knowledge of the digital Chinese economy he is able to build bridges between the vibrant scene in Berlin and Shanghai/Beijing.
- How to use creative thinking on finding new ideas in the IIoT area?
- What are references and best practises in the area of IIoT?
- What do emerging IIoT technologies, e.g. D for LT/Blockchain technologies like IOTA offer start-ups high growth start-ups?
Regine is consulting companies and start-ups in the realization of innovative, digital strategies and business models. With 20 years experience in digital media and more than 900 successful projects of which many have received renown awards, Regine is one of the pioneers and creative heads in the European digital industry.
tba
Presentations:
SxTech is a A 7-day Design Sprint Acceleration Program for Female Entrepreneurs in Sextech/Femtech.
Female entrepreneurs are revolutionizing the Sextech/Femtech industries and have introduced various products and services to the market, while continually fighting against the social stigma pertaining to the industry.
Panel Discussion:
Regine Haschka-Helmer, CEO at Seedlab
Dr Chris Armbruster, Director Community at The Drivery
Ola Miedzynska, CEO & Founder of Sx Tech Sprint
Matt de Caussin, Sales Director, EMEA at Techstars
The cost of setting up a new business has never been so low, and entrepreneurship seems to be the métier of the future.
There might be several reasons behind startup failures such as mismanagement funds, weak team, poor leadership, legal challenges or having too much competition...
But one thing these startups often ignore is the analysis of future trends while starting a business.
To build a sustainable and profitable business for the future, you will have to explore the current trends and keep an outlook for future businesses of the next 10-15 years.
So if you want to found a startup and are searching for innovative tech areas and gaps for niches in Industry 4.0 you might want to come and hear what these tech savvy serial entrepreneurs have to say.
Join us!
Supported by: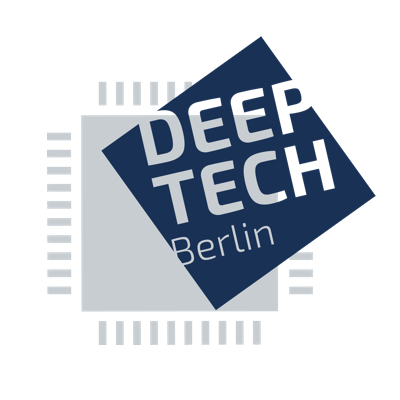 In cooperation with our Host: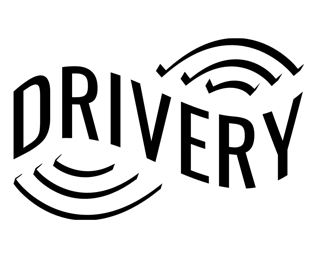 Mit der Anmeldung zu der oben aufgeführten Veranstaltung des SIBB e.V. oder einer der Partnerinitiativen willigen Sie ein, dass Fotos oder Videos die auf dieser Veranstaltung gemacht werden und Sie abbilden, durch SIBB e.V. unter Namensnennung vervielfältigt, verbreitet, gesendet und öffentlich zugänglich gemacht werden dürfen. Diese Lizenz wird unentgeltlich eingeräumt.
Diese Einwilligung ist widerruflich. Sie haben jederzeit die Möglichkeit, Fotos/Videos die von Ihnen oder Ihrer Begleitung auf der Veranstaltung gemacht wurden und die sich auf unserer Website oder auf unseren Seiten in Social Media Plattformen (insbesondere Facebook und Twitter) oder auf youtube befinden, durch SIBB e.V. entfernen zu lassen. Dafür reicht eine kurze Mail an veranstaltung@sibb.de

Gender Hinweis: aus Gründen einer besseren Lesbarkeit der Texte verwenden wir die männliche Form von personenbezogenen Hauptwörtern. Sämtliche Personenbezeichnungen gelten gleichermaßen für beiderlei Geschlecht.
----
By registering for the above-mentioned event organised by SIBB e.V. or one of the partner initiatives, you agree that photos or videos taken at this event and depicting you may be reproduced, distributed, broadcast and made publicly accessible by SIBB e.V. by name. This licence is granted free of charge.
This consent is revocable. You have the option at any time to have photos/videos taken by you or your companion at the event and which are on our website or on our pages in social media platforms (in particular Facebook and Twitter) or on youtube removed by SIBB e.V. All you need to do is send a short e-mail to veranstaltung@sibb.de.