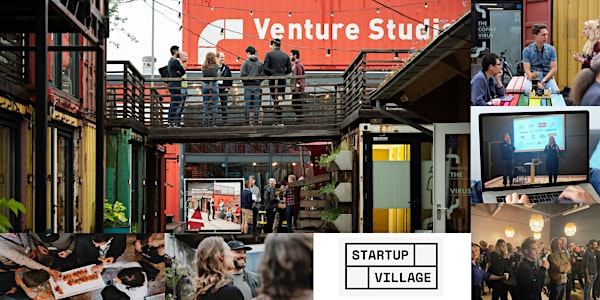 Startup Commons Amsterdam 2022
Startup Commons - A great event to network and meet the ecosystem
When and where
Location
Startup Village Science Park 608 1098 XH Amsterdam Netherlands
About this event
We are very pleased to announce that the Startup Commons Amsterdam 2022 will be held on Oct 28th at Startup Village. Be part of the networking with VCs, business angels, startups, and regional multipliers.
The Startup Commons has been a tradition in Berlin and Amsterdam: once per year all the leaders of the startup scene should meet f2f and exchange views. We are delighted to partner up and hold the event at Startup Village Amsterdam.
Local multipliers and selected startups will have the chance to talk to everyone about their vision of what we need to do support our eco-system after Corona, and in general.
When: 17:00 to 21:00
Date: Friday October 28th 2022
Where: Startup Village, Amsterdam
Who: Limited to 120 participants: 40 investors, 40 startups, 40 network multipliers
Price: 24,- including burger/ vega burger and sensible # of drinks (paid bar later, if you want to keep going and going)*
Agenda:
- 17:00 doors open
- 18:00 welcome by Startup Village
- 18:05 newcomers on the block introductions
- 18:30 networking, find out how everyone is
- 21:00 closing
The Co-Organizers look forward to meeting you there:
Femmie Geradts, Startup Village
Danielle Pakes, Startup Village
Alexandra Belicova, StartupAmsterdam
Ernst Weijers, Torq
Bas Rieter, Dutch Founders Fund
Simone Schoutens, Amsterdam Capital Week
Dennis Huizing, Leapfunder
Tienko Rasker, CEO Leapfunder
*No returns policy, but if the event is canceled anytime due to Corona restrictions the full fee will be refunded.