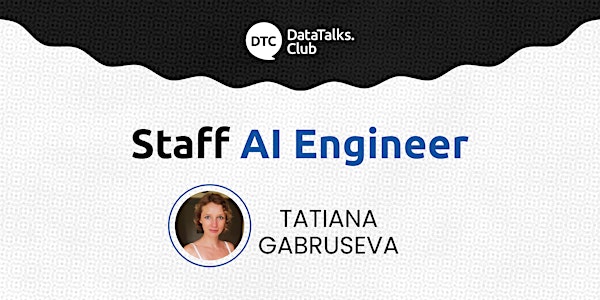 Staff AI Engineer
From physics to doing AI at LinkedIn - Tatiana Gabruseva
About this event
Outline:
The role of a Staff Engineer
Preparing to get a Staff AI Engineer position
Navigating the big tech interview process
About the speaker:
Tatiana holds a PhD in physics and has a background in physics, AI for medicine and machine learning. She led multiple R&D projects both in academia and industry, and published 30+ research papers in different domains, including computer vision, medical signals, medical imaging, machine translation, astronomy and laser physics. Tatiana currently works as an AI Tech Lead at LinkedIn, developing recommender systems, knowledge graphs and taxonomies. Tatiana delivered multiple presentations at PyCon, CVPR, and other events, and has a track record in competitive machine learning, being a Kaggle Competitions Master.
DataTalks.Club is the place to talk about data. Join our slack community!