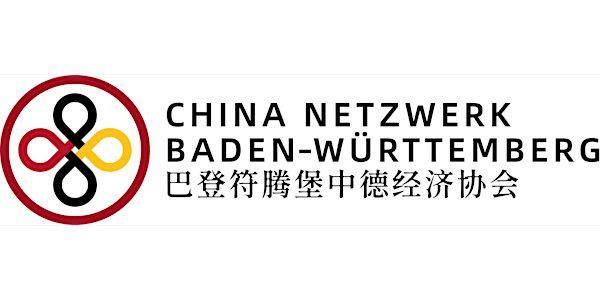 Sport, Business and Olympia 2022: In conversation with expert Georg Zipfel
The event will be postponed ...We will reschedule the event - probably in the week after the Olympics.
About this event
CNBW Focus: Sport and Business - In conversation with cross-country skiing expert Georg Zipfel and Abraham Wang on February 3, 2021 will be postponed ...We will reschedule the event - probably in the week after the Olympics. There will be many new findings.
If you would like to be informed please register for the event.
3. Februar CNBW Fokus: Sport und Business - Im Gespräch mit Ski-Langlauf-Experte Georg Zipfel verschoben ... Die Veranstaltung terminieren wir neu - vorrausichtlich in der Woche nach Olympia. Dann gibt es viele neue Erkenntnisse.
Wenn Sie darüber informiert werden möchten melden Sie sich bitte hier für die Veranstaltung an.
ANNOUNCEMENT IN GERMAN BELOW
CNBW Focus: Sport and Business
A one hour online conversation with cross-country skiing expert, Georg Zipfel, and Abraham Wang
Thursday February 3, 12:00 CET / 19:00 Beijing Time
Online, language: German, English
Participation fee: none
REGISTRATION: here
The one hour conversation will be about locations, conditions, and future strategies of competitive sports and business.
Former German national cross-country coach, Georg Zipfel, and
Abraham Wang (CEO SWIX China) a representative of the Chinese sports business.
When the Winter Olympics begins in Beijing on February 4th, Georg Zipfel will be keeping a wary eye on Chinese cross-country skiers in particular. The Black Forest native has accompanied the Chinese cross-country skiing Olympic team for more than 8 months, advising them and helping to prepare them for the Olympic courses through competitions and "special training". The 68-year-old from Freiburg is predestined for the job. As an 18-time German champion (SV Kirchzarten, paradest distance 15 kilometers) as well as a participant in multiple World Championships and Olympics, he ended his international career in 1982. His greatest success was finishing seventh in 1976 over 15 kilometers at the Winter Olympics in Innsbruck , the best Central European. Zipfel was later responsible as national coach for the German juniors, seniors, and for a time also for the women's team. For the DSV (German Skiing Association), he developed new competition formats (such as pursuit races and skiathlon). He was race director and coordinator at numerous national and international competitions.
In 2012, Georg Zipfel was sent to Mongolia by the International Ski Federation (FIS) to further develop young athletes. Since 2018, his mission has been to bring Chinese competitive sports up to the level of traditional nations through high-profile international China City Sprints and to make China more attractive as a venue. The FIS project will continue after the Olympic Games.
A CNBW and DCGS cooperative event
CNBW Fokus: Sport und Business
Im Gespräch mit Ski-Langlauf-Experte Georg Zipfel und Abraham Wang
3. Februar 2022; 12:00-13:00 Uhr MEZ / 19:00-20:00 Uhr CST
Online, Sprache: Deutsch, Englisch
Teilnahmegebühr: keine
Im einstündigen Gespräch mit dem ehemaligen Langlauf-Bundestrainer Georg Zipfel und Abraham Wang (CEO SWIX China) als Vertreter des chinesischen Sport-Business geht es um Standortbedingungen und Zukunftsstrategien im Kontext von Leistungssport und Wirtschaft.
Wenn am 4. Februar 2022 die Olympischen Winterspiele in Beijing beginnen, schaut Georg Zipfel mit Argusaugen vor allem auf die chinesischen Langläufer. Der Schwarzwälder hat die chinesische Skilanglauf-Olympiamannschaft über 8 Monate begleitet, beraten und durch Wettkämpfe und "Spezialschulungen" auf die olympischen Wettkampfstrecken mit vorbereitet. Der 68-Jährige gebürtige Freiburger ist dafür prädestiniert: Als 18-facher Deutscher Meister (SV Kirchzarten, Paradestrecke 15 Kilometer) sowie mehrfacher WM- und Olympiateilnehmer beendete er 1982 seine internationale Karriere. Größter Erfolg: 1976 wurde er bei den Olympischen Winterspielen in Innsbruck als bester Mitteleuropäer Siebter über 15 Kilometer. Zipfel war später als Bundestrainer für die deutschen Junioren, Senioren und zeitweise auch für das Damenteam verantwortlich. Für den DSV entwickelte er neue Wettkampfformate (wie Verfolgungsrennen, Skiathlon). Bei zahlreichen nationalen und internationalen Wettkämpfen war er Rennleiter und Koordinator.
2012 wurde Georg Zipfel vom internationalen Skiverband FIS in die Mongolei entsandt, um Nachwuchssportler weiterzuentwickeln. Seit 2018 gilt es für ihn, durch hochkarätige internationale China City Sprints den chinesischen Leistungssport an das Niveau der Traditionsnationen heranzuführen und den Standort China als Austragungsort attraktiver zu machen. Das FIS-Projekt wird auch nach den Olympischen Spielen fortgeführt.
Kooperationsveranstaltung von CNBW und Deutsch-Chinesischer Gesellschaft Südbaden e.V.