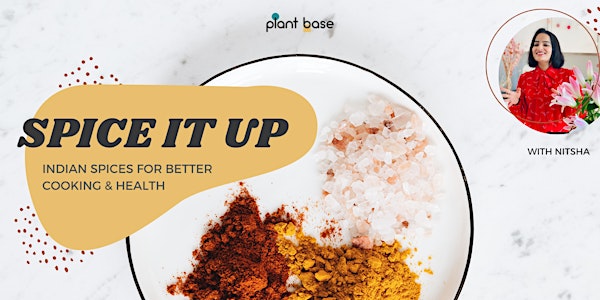 Spice It Up - Indian cuisine exploration - vegan!
Learn about the power of spices for better health and cooking
Datum und Uhrzeit
Di., 25. Apr. 2023 18:30 - 20:30 CEST
Veranstaltungsort
Plant Base Prenzlauer Allee 208 10405 Berlin Germany
Rückerstattungsrichtlinie
Keine Rückerstattungen
Zu diesem Event
Bored with your usual go-to cooking seasoning? Feeling lost in the magical world of spices? Confused by the usage of spice blends or simply unable to create dishes with deep and interesting flavour?


In this class, you'll be introduced to the transformative power of spices and learn about the ways they can improve your life. Together, we will unlock hidden secrets of spices and discuss best practices how to season with them, combine them to create different flavours and aromas, and use them to support your body's wellbeing. 

We'll work in an interactive manner: you will smell and taste the discussed raw spices and be shown simple ways to use them in everyday food. You will not only walk away with the understanding of spices, skills to use them in unique ways, and the confidence to experiment with them, but also with spice samples or spice mixes of your own making to use in your home kitchen!
The class is a collaborative event hosted by Nistha. She is a a northern Indian cook, event host, and a food passionate who continues to spread love for Indian cooking, share knowledge of spices and understanding of their power in a fun, engaging and widely useful way. Under her brand - The Kitty Party - Nistha hosts numerous events for families, teams, and individual participants from all over the world.
*The workshop is in English*
*Please purchase your tickets carefully as there are no cancellations or refunds. The tickets are non transferable to other events / dates. If you decide / cannot join afterall, you can sell your ticket or give it to a friend!*
Über den Veranstalter
Plant Base is a brand hosting food workshops, cooking classes, events and meetings focused on making vegan living easy, accessible and fun for everyone. 
Facebook & Instagram:  @plantbaseberlin