Eventinformationen
Veranstaltungsort
Stokke Summer House @ Wunderhaus
Belforter Straße 8
10405 Berlin
Chloé helps babys and parents to get the quality back into their sleep.
Zu diesem Event
Children need sleep to grow, discover and enjoy their everyday life. Humans spend in average one third of their life sleeping. Quality sleep is as essential to live as food and water.
Parenting can be demanding at times and requires a lot of your resources. Having a baby is a psychological revolution that changes our relationship to almost everything and everyone. Chloé's work is to support and guide you to get the serenity and the harmony of sleep back to your family!
Her work is based on the complexity and at the same time the simplicity of human's system and behaviors. She becames passionate about pediatric sleep during her studies and she made her passion her work. The success of her methods comes from a very global and respectful approach. Your child is an individual like you and your family members so you need a personalized solution. You have your own way.
Respecting that is the most important point of Chloé's consultations.
__________________________
JOIN OUR WORKSHOP
We are happy to have Chloé at the Stokke Summer House.
Register for a free course with her, come by, enjoy her advice and have a cup of coffee .
Leave your little one in the capable hands of our child care team.
__________________________
ABOUT THE EXPERT
Chloé Huth studied clinical child psychology for six years in Paris. After her graduation, she worked in her field with confidence and success. When she got pregnant with her first baby, she was quite confident in her abilities to understand and fulfill her needs.
But a couple of months after giving birth, she became overwhelmed and tired. Her nights were interrupted several times and some days the atmosphere at home could have been better. She had to relearn what she knew and she had to approach everything she learned from a different angle.
Eventually, Chloé found the right mix between her university degree and her experience as a mother.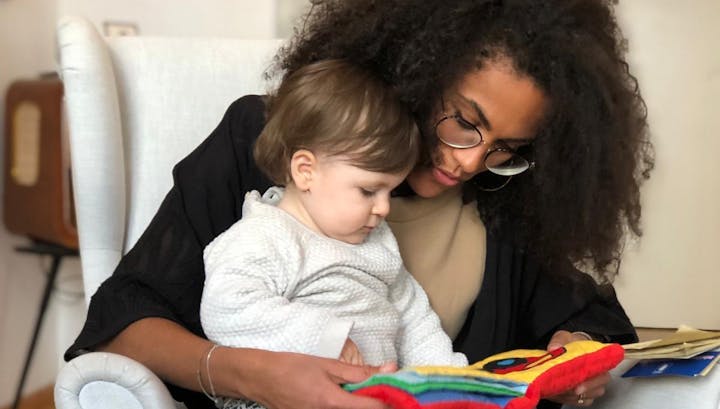 __________________________
THIS IS A FREE COURSE - LIMITED PLACES
If you have registered for an course at the Stokke Summer House but are unable to attend, please cancel your order so that others have the chance to participate.
Thank you very much!
Datum und Uhrzeit
Veranstaltungsort
Stokke Summer House @ Wunderhaus
Belforter Straße 8
10405 Berlin