Dieses Event ist beendet.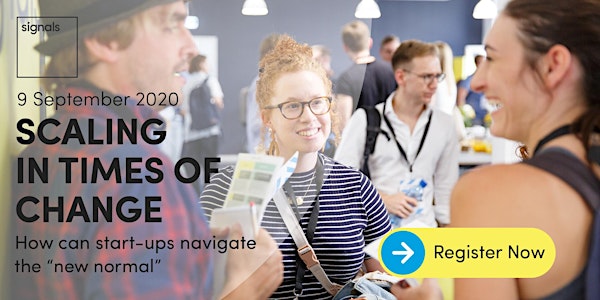 signals Founders' Academy 2020
Scaling in times of radical change: How can start-ups navigate the "new normal"?
Zu diesem Event
IMPORTANT: Access to online event: BRELLA LINK
SET UP YOUR PROFILE BEFORE TO JOIN THE LIVESTREAM AND NETWORKING : https://next.brella.io/join/FoundersAcademy/
What does it take for entrepreneurs to succeed in times of radical change? Join our half-day online conference on 9 September, designed to help you boost your startup's success! Speakers like MIT professor Bill Aulet, Obi Felten from x the moonshot factory and Jan Beckers, founder of HitFox Group, will share their hacks how to navigate the post-Covid19 world.
What's in it for you?
insights from top speakers, accomplished founders, industry experts and investors on trends and opportunities in the #postcovid19 world
interactive Q&As with all speakers
targeted networking possibilities and 1:1 investor time through digital VC office hours featuring La Famiglia, Creandum, seed + speed Ventures, signals Pre-Seed and signals Venture Capital
"Insurance Office Hours" with experts from different business units of SIGNAL IDUNA
pitch session with the finalists of the SME Tech Challenge by signals Pre-Seed, competing to win €20k in equity-free funding
***The period of registration for the VC office hours, the Insurance Office Hours & the SME Tech Challenge by signals Pre-Seed has expired***
Join us online for an insightful afternoon on 9 September 2020!
Your signals team
Agenda